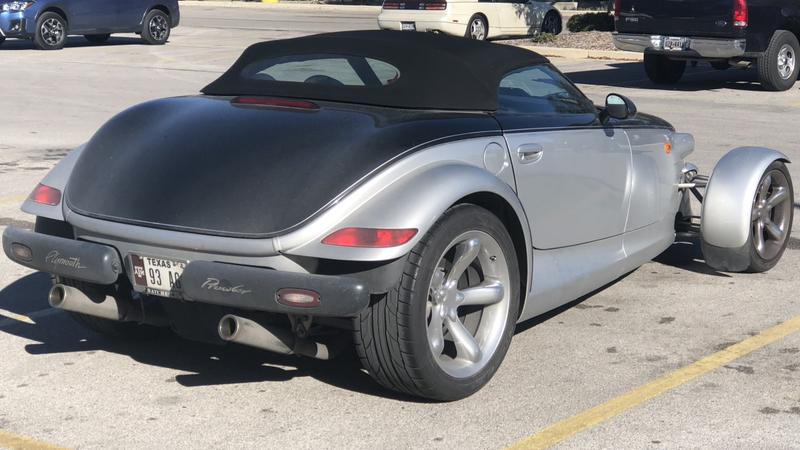 This is a 1 of 163 sold 2001 Plymouth Prowler Black Tie Edition. Covered in road grime in a Walmart parking lot. At first I thought it had been repainted, because the Black Tie got chrome rims, but they are just caked in brake dust. The front bumper delete helps these so much. All Prowlers should have the goofy front bumper removed.

And since I know you probably clicked through to say "Dat 300ZX Doe" here it is:
Looked to be an all-original non-turbo. A little wear but in way better shape than most of these things these days.