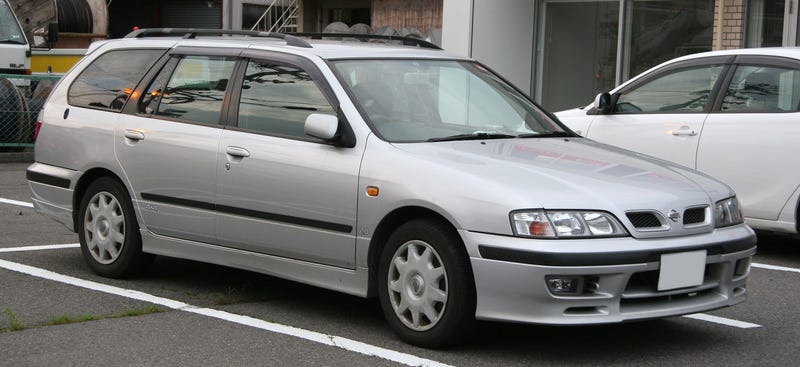 I know most of you north american people have never seen a Primera in the flesh but I have a quick question that some of you might be able to answer, since you probably got the same drivetrain in other cars. Anyway, a friend is looking at a Primera Wagon right now from 1998, that he could buy for around 2,000 NZD. This particula car comes with 1.8l engine and a 4sp auto. The engine is the SR18DE from what I've read, since it was available on many Nissan from that era, do you have any idea towards reliability? More info on the car after the jump.
So, this is a 1998 Nissan Primera Wagon, imported from Japan to NZ (the 1.8l was never available here). It looks a lot like the one pictured here, with a few scratch on the body. It has a bit more than 273,000 km on the clock and apparently has been quite reliable. It's inspection (WOF) is good until September. Current owner has replaced the suspension before he passed the WOF. From what I've read this car is kind of the gem no ones thinks about. Also we're going to go see it on Wednesday late afternoon (so basically, middle of the night for you guys).
If you have any idea on what I should look at on Nissan from this era, please let me know :)
Thanks !
In the meantime, have some old Australian iron !