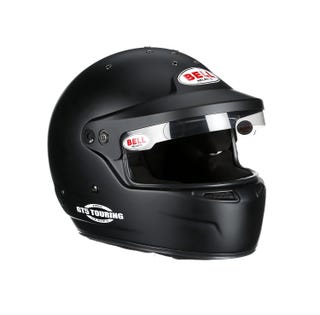 So I need to replace my old SA2005 Bell helmet for next year and have been looking around all year thinking about what I should get. I hate shields (they fog up, get smudged, and get in the way) and would just grab a basic open face helmet from a name brand (the name brand just makes me more comfortable and I am willing to pay more to feel better) but my involvement with Formula Hybrid requires that I have a closed face helmet.
So anyway, I need to get a new closed face helmet. A cheap basic model would do everything I need it to now but I intend on using this helmet for the next 8-10 years and trying to drive everything I possibly can. The helmet needs to be able to meet any possible future requirements. This means HANS mounting points are a must. No HANS points, no buy. I also need to be able to add an intercom into the helmet at a later date. Because I prefer a open face helmet but my current racing activities require a closed face helmet I want the biggest eye port I can get.
This brings me to the GT5. It appears to be Bells option for being able to add anything you could want at a later date. Its sculpted and drilled for HANS posts (though the posts themselves have to be added later), claimed to be designed so you can easily add an intercom, and designed for the addition of a drink tube (pretty cool) and forced air (probably never going to be in a car with a cooling system). Being a GT style helmet it has the big eye opening and as a bonus it comes with both the shield and the visor shown above. Sounds like exactly what I want. I can use it with the visor most of the time and still have the shield when I go to Formula Hybrid or run in one of the many organizations which require a full face helmet.
Anyone have any experience with this helmet? Any experience with other Bells newer than SA2005? Any other recommendations? My budget is a rather flexible $600 to get a quality piece of kit which will last until SA2015 expires.