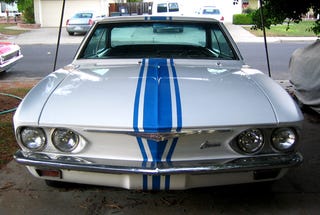 The past 2 days I've spent looking at all these cars being painted with a roller !!!
A FUCKING ROLLER !
Look at this paint job on the corvair ..doesn't look like a roller at all.. and after 3 years it still looks great.
My question tho is if anyone on oppo has ever had the balls to do this ??