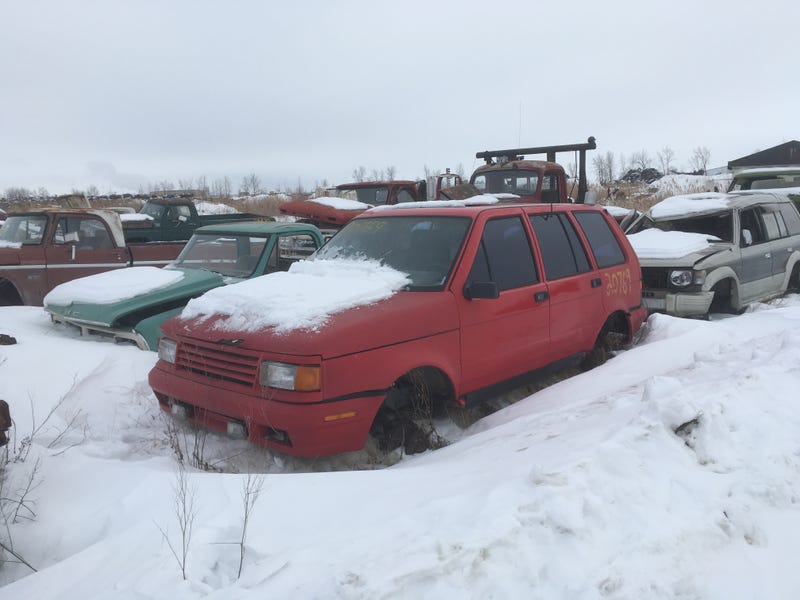 Thing's been sitting there for a few years now. Looks pretty well complete. Looks like it would have been not a bad place to be, at least back in the 90's, provided the a/c was working.
Black leather is excellent in the sun. Light wood grain is an interesting combination.
Ford 5.0 under the hood.
Holy drum brakes. Wheels are still around too.
It's not difficult to see why they weren't a huge success. Large luxury SUV or not, it looks a bit too much like a minivan.