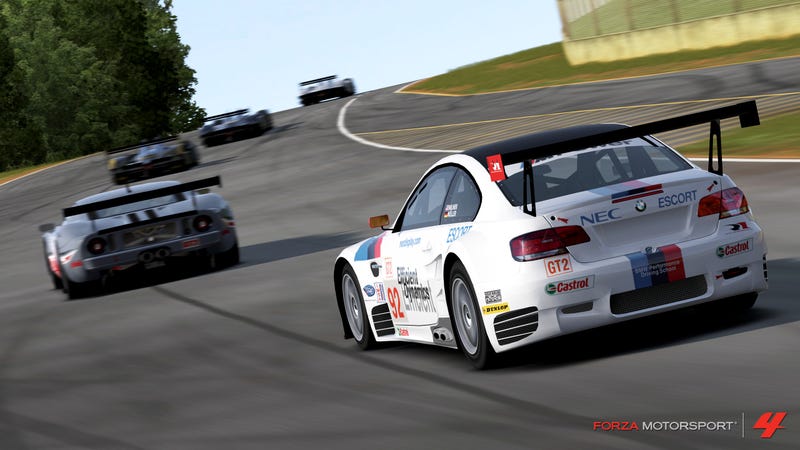 Say, sometime near or during race weekend?
Here's what I was thinking:
THE BASICS
- Circuit de la Sarthe (obviously, though using current or old layout TBD by participants)

-Semi-serious atmosphere (no intentional wrecking or other asshattery), but it is a video game, after all, so the main goal is having fun and a few bumps will happen
- 1 hour or so race length (I was thinking 24 Laps of Le Mans, though that may be a bit lengthy) depending on your guys' feedback
- GT or LMP cars (either one or multi-class, we could use current Le Mans-regulation cars or even go old-school Group C/GTS if you guys want), and if you want to participate but don't have an appropriate car I can provide you with one
DIFFICULTY
- realistic tire wear and damage (pit stops will be required due to length)
- traction/stability control, automatic gearboxes, ABS, normal steering, and (possibly) custom tunes allowed so players of all skill levels can race
- suggested line will be corners-only
Race time can be decided later depending on who all is participating; I was thinking like 9 or 10pm EST on Friday to give the West Coast Opponauts time to get home from work, though we could always have it at another time (Thursday?) if you want to get some sleep before the green flag of the real-life race drops at 9am EST Saturday.
Thoughts? Comments? Suggestions? Let me know what you think! Any and all feedback is welcome.