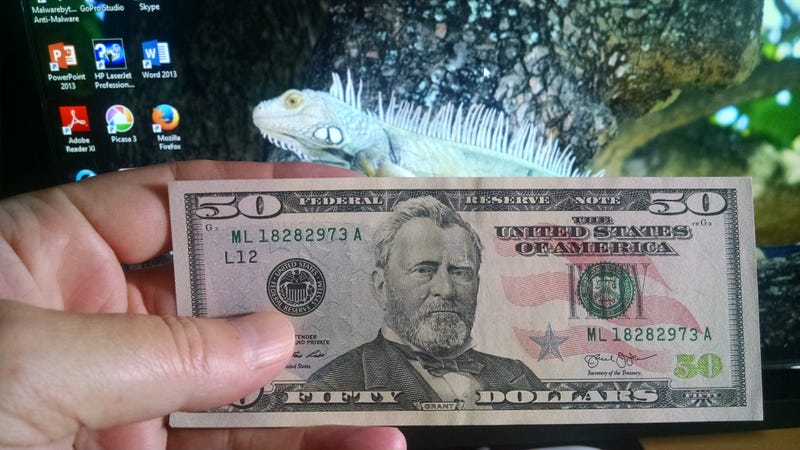 I spent all weekend screaming at my computer. You know: Windows 10. It has so many glitches, I don't know where to begin. But one is that you cannot go back to the prior Windows 8.1.
There is a weird glitch where you can't get into the Settings or Control Panel. And there is a "feature" called "Go back to Windows 8.1." When I click on it, nothing happens.
I just tweeted this photo of a $50. If anyone can successfully walk me through how to get back to Windows 8.1 (please don't suggest "Try the 'Go back to Windows 8.1' feature!") I will gladly mail you this 50.
My other recourse is to buy a new computer which I might do later today. I feel safe that I will not be mailing the 50 to anyone (but trust me, I would be ECSTATIC to do it).
Email me Lehto@kennon.com or tweet me @stevelehto.
I am a desperate, desperate man.
EDIT: WE HAVE A WINNER! (And I am back up with Windows 8) Thanks, JAMES GRABOW.