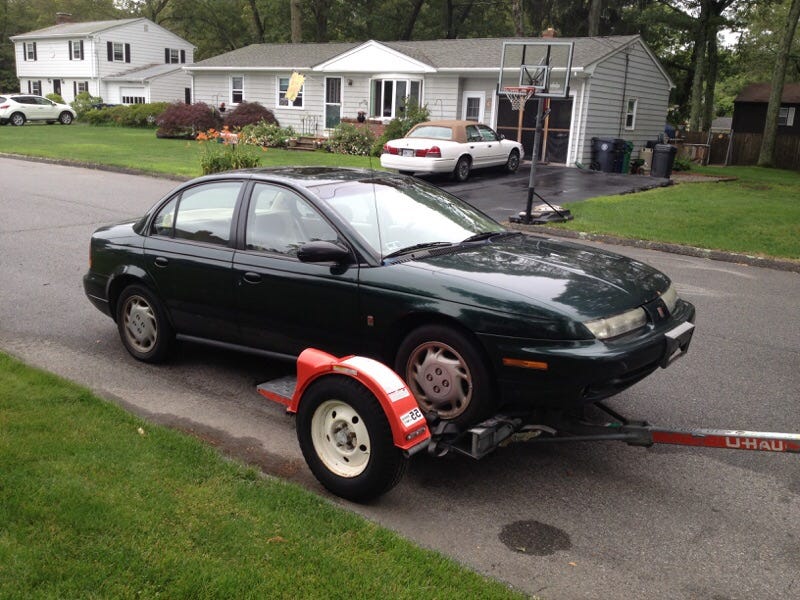 I was just gifted this remarkably solid '97 Saturn SL2 by a friend of mine, under the strict instructions that it be raced in the 24 Hours of LeMons.
The car has 270k miles on it, the brakes barely work, and it smokes just a little. But it runs very well, the clutch is good, transmission feels good, and apparently these are fairly capable little cars.
Our two closest LeMons races are New Hampshire and Thompson CT...we're too late to register for Thompson, and honestly, there's only a month or two until NH registration, so I'm looking at next season. That'll give us all winter to cage it and sort it out enough for track duty...I'm not looking to just slap it together, I want to build it right so we'll get more than just one use out of it.
Any of you guys run a LeMons or Chump Car race? Advice would be greatly appreciated if you've got it.