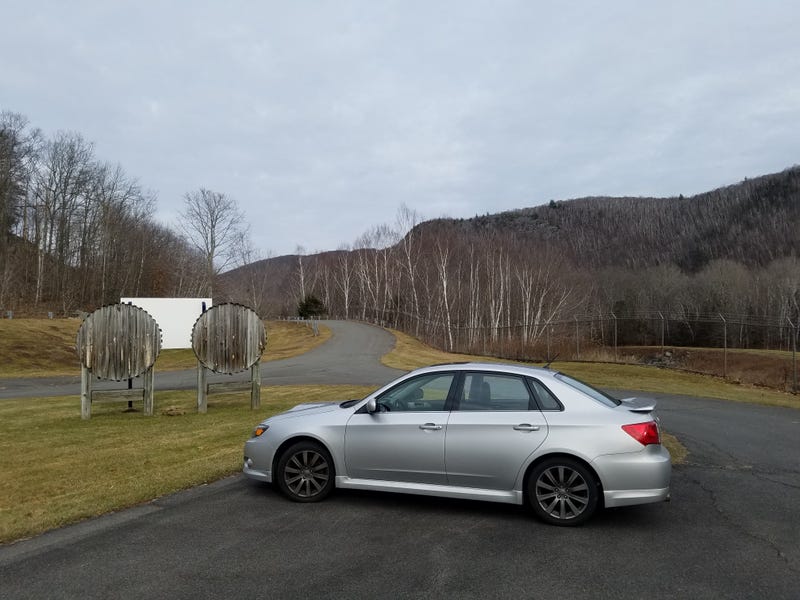 I wanted to go for one last mountain drive before the snow hit over the weekend. This was the first proper test of the new exhaust, a Nameless axle back setup with 5" mufflers. I also drove a new road I had been eyeing on Google Maps – 17 miles through a meandering river valley – which was incredible.
You need to drive two hours from Boston to reach Western Massachusetts, but the trip is always worth it. The Appalachians have the kind of roads that keep me up late at night scouring Google Maps with the topographic view turned on. This route was especially tantalizing because I couldn't check the street view to look at the road like I normally do. The only info I had was the fact that remarkably, unlike most of the roads surrounding it, the entire thing was paved. But is there traffic? How's the road surface? The visibility? There's only one way to find out...
The route was incredibly scenic, well maintained, and extremely exciting. Some spots are so narrow that despite the surprisingly nice pavement, they didn't bother to paint lines or install a guard rail. The latter is especially alarming when it suddenly disappears as you go around a corner, leaving absolutely nothing between the road and the rushing water in some spots.
There were a couple good places to stop and check out the river. I'll have to come back when its warm again, this area of the state is extra scenic in the Spring. I kept imagining what everything would look like with the sun shining on bright green foliage.

The open roads gave me a chance to enjoy the new exhaust steup. It's perfect: definitely audible, but not loud enough to be obnoxious. I certainly wouldn't want a muffler delete based on volume level of this setup. Before, the car sounded very pedestrian. There was no audible difference between this car and the 2001 Outback I learned to drive on (I still have the shift knob, its on the WRX now). That was amusing in and of itself but definitely not exciting. Now it makes those classic turbo Subaru sounds people have been enjoying since the early nineties.
When I posted about the exhaust install, people said they were disappointed that I didn't shoot a little clip so... I filmed the car warming up for around ten minutes after a cold start, cut a 7 second slice out of every minute, and edited them all together. Its a cool way to experience the different notes the engine runs through. Revs at the end, of course.