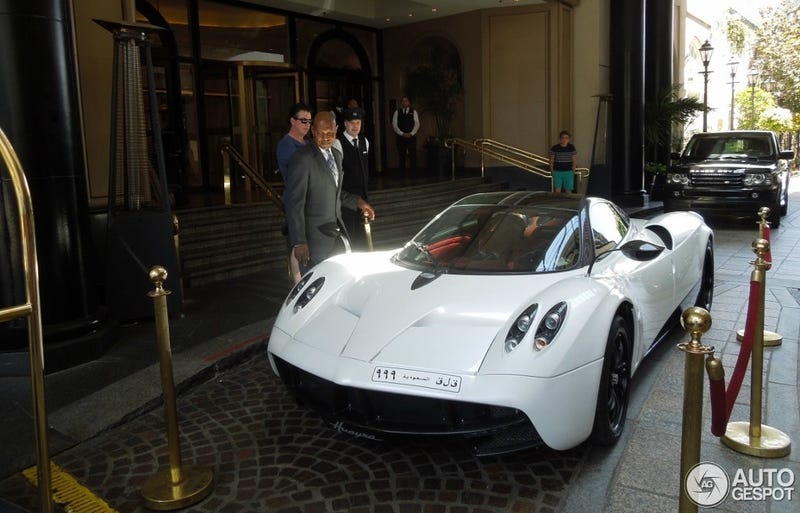 We all know how Middle Easterns love to bring their cars in places other than their homes. Once summer begins, and the heat of the Desert in the Arabian Peninsula is too hot to handle, they embark their priceless supercars to cities where the weather is a lot nicer, like London. But not many of these rich men think of bringing their cars to other pleasant climates, like in Southern California. Although one Bugatti Veyron with Saudi plates was spotted in Beverly Hills (the first Arabian car to visit the U.S), any Arabian Car in the U.S is a very rare sight.
Summer 2013 is beginning, and one wealthy Middle Eastern, who is known for his vast collection of white exotic cars, has decided to think outside the box and bring his new addition not to some place in Europe, but to Beverly Hills. He also brought a Mercedes G65 AMG with him.
I hope Middle Eastern supercars in Beverly Hills becomes a thing. I live near there, and seeing the usual Porsche/Ferrari/Aston Martin/Bentley crowd is starting to become boring.
[Photos via Autogespot.com]