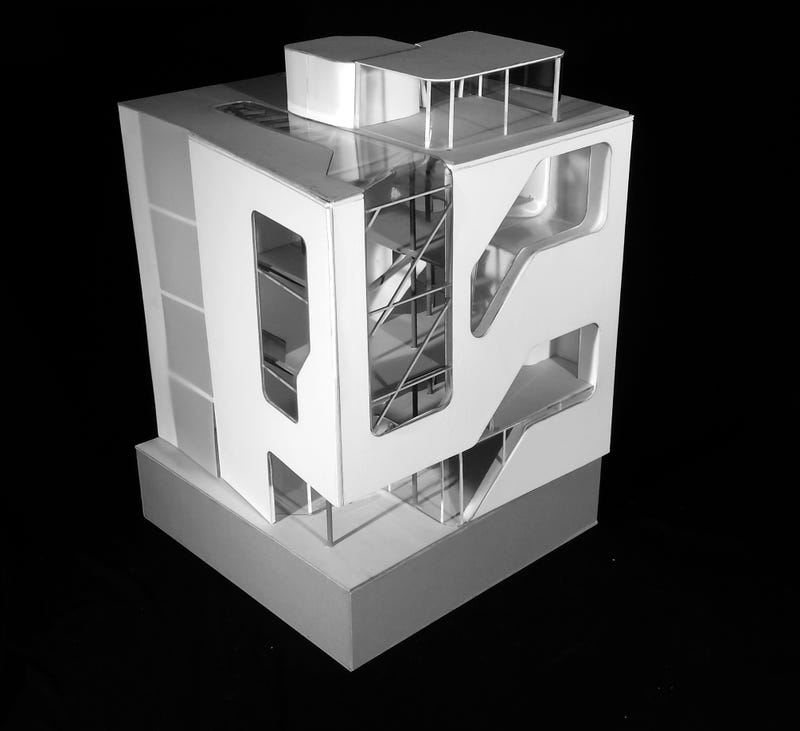 I normally don't share personal, non-car (i.e. boring) stuff, but I though some of you guys might be interested in my final project for my design class. ("Design" is the main architecture class I have) The objective was to create an archive of some sort, on a pre-selected site in Chinatown. I chose to archive watches, because cars would've been too complicated, and the design of the building is based on the construction of watch movements.
Each floor has different rounded cutouts, with a steel skeleton underneath for support, and thin columns running from the ground floor to the roof. The windows also curve three-dimensionally, to create rooms and balconies within the facade.
I'm really happy with how it turned out, what do you guys think?