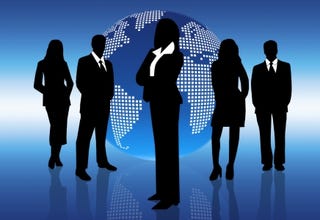 I have a entrepreneurship class in high school this year and the first assignment is to interview two entrepreneurs. It is a quick, 8 question questionaire and I would really appreciate it if you could help me out by answering these questions. You also could be a retired entrepreneur; if you ever started a business you count.
What is the name of your business?
Where did you get the idea for your business?
Were you ever afaid you were going to fail?
What do (did) you like best about your business?
When did you start your business? How long did it take?
Why did you create a business rather than take a job?
What are some obstacles you had to overcome?
What form of ownership is (was) your business? (propietary, partnership, coorperation, subchapter 5, etc)
Thanks again for all your help. I really appreciate it!