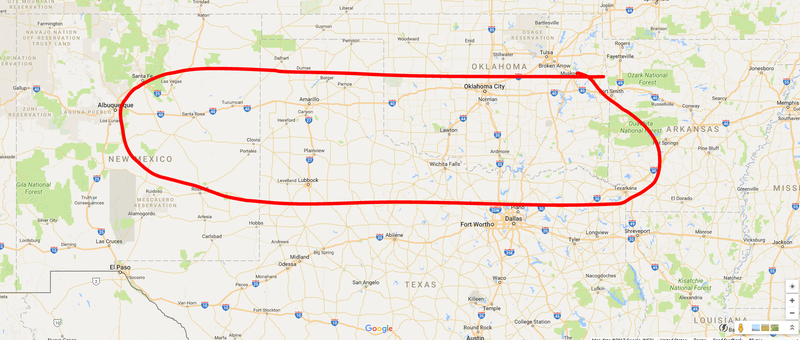 Part of my cross country journey currently takes me from western Arkansas to Albuquerque, NM via the i-40. This is like 12 hours of just boring highway travel for a whole day. What I would like to do is stretch it out and spend two days driving non interstate if its worth doing. So I am asking the Oppo Hivemind if there are any "scenic" routes worth taking as an alternative to i-40. Yeah I can just hit avoid highways but that seems to give me a really straight looking and boring route through OK. Looking at a map, it seems like the border between TX and OK is a river and therefore there might be fun roads. Anyone familiar with the area think theres an interesting way to get across?

Schedule and ending location is flexible. I dont have to end up in ABQ at the end of the two days but it would be nice to stop through there to visit.

EDIT: Looking at a topographic map, good roads there would be more likely in this area?