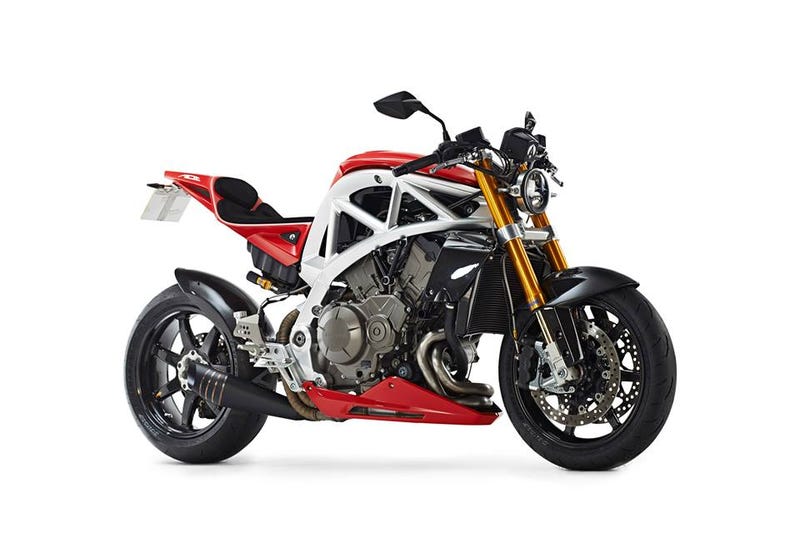 EDIT: Now with more pictures and details.
"It has more body work than the Atom!" #TwoWheelsGood
Damn if it doesn't look fantastic, especially the stubby seat Confederate-esque black one. Never the less I'm sure both will be great drives, and I really like the Atom inspired ladder/triangle frame.
Just like the Atom it will use a Honda drivetrain, this time using a V4 pushing a 173hp through carbon fiber wheels. Pricing will start around $20,000 pounds, so expect it to be a little more than that if it ever comes to the U.S.