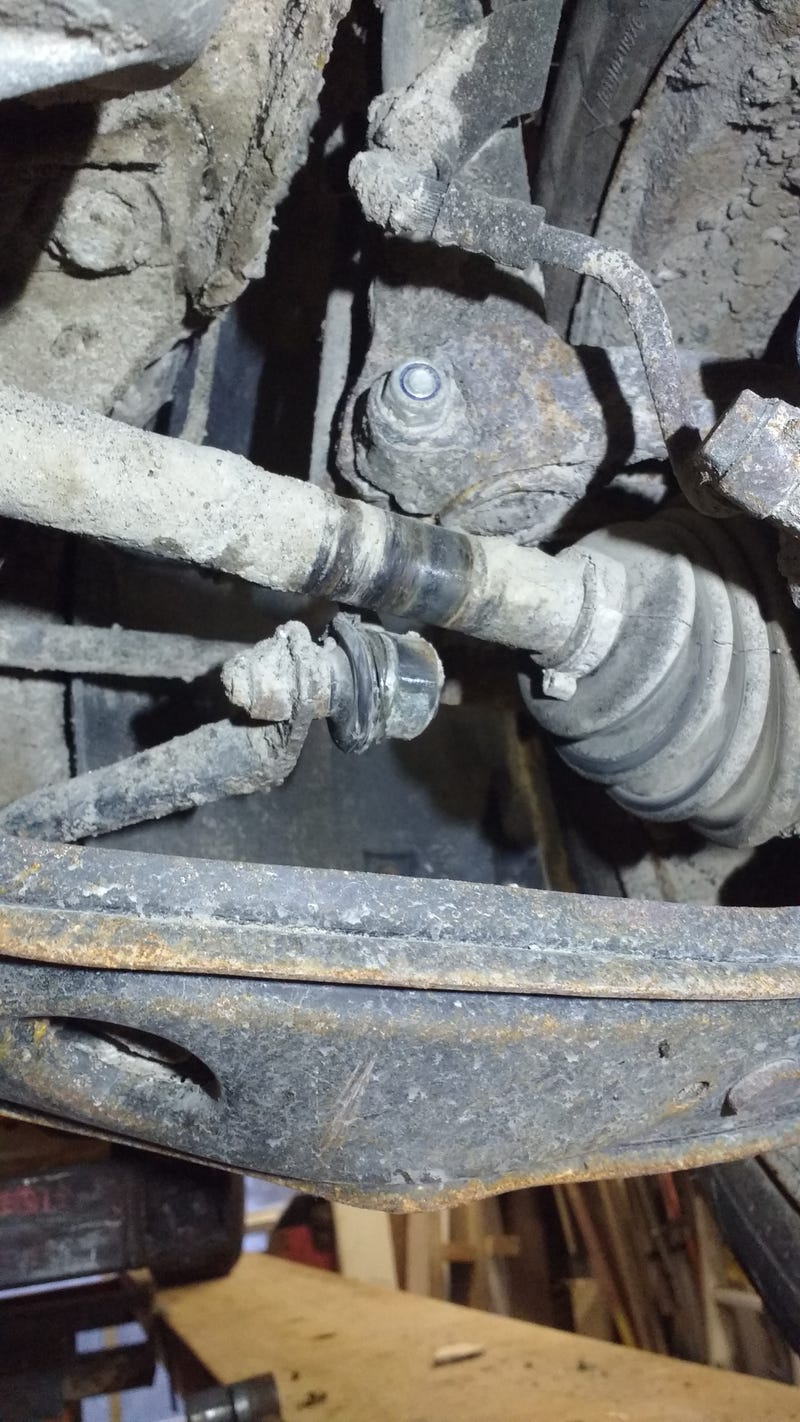 Lower control arm bent up like a pretzel, making it hit the subframe and a PITA to get the balljoint out. Bent the shock as they usually do when you hit something. Cracked the top frame rail coming from the a-pillar under the windscreen in the weld. Squished the washer bottle flat.
Also found the pinchbolt that clamp the bottom of the shock had been drilled through and just put a smaller one through it to try and contain it since the factory one always rusts stuck in the hub threads.
Yup, that's not right. We can save her, we have the technology!
Body situration: