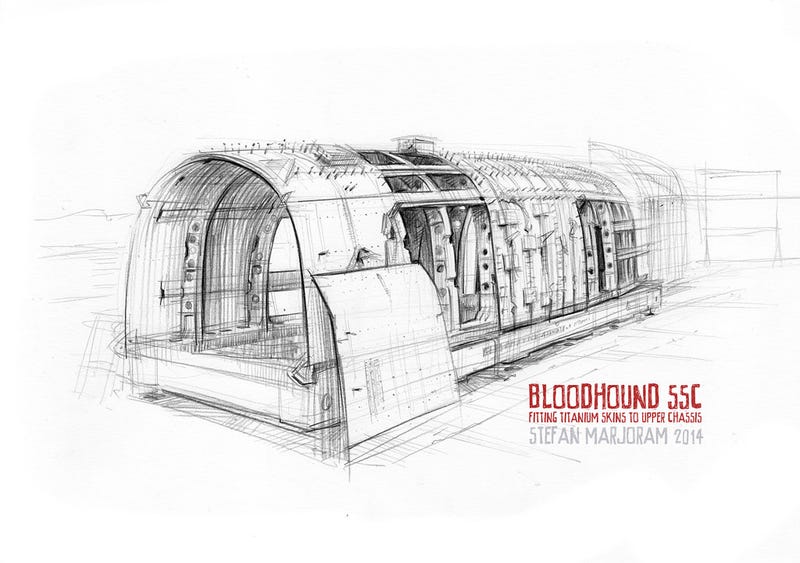 Automatch Tom's Bloodhound SSC infograph post prompted this post. My friend Stefan Marjoram is the artist/photographer/filmmaker for the team. Such a crazy/cool undertaking! He's always posting updates, I love the merger of engineering and art.
Here's Bloodhound SSC Youtube channel. Plus Stefan's work on the project:
Haven't done any sketching for a while and I want to get in the habit of regularly drawing the Bloodhound car as it gets built.
There are lots of interesting things coming in and out of the workshop now. This is our V8 750hp+ oxydiser pump for the rocket. It comes courtesy of Cosworth and is more commonly seen in F1 cars from a few years back. It's a beautiful bit of machinery and makes a terrific noise. When you hear it on it's own it's hard to imagine anything could be louder - but the rocket drowns it out completely :)
and beyond that Stefan's art is killer..
Seriously, I could just spend hours going through all of his sketches. I especially dig this set on Flickr. Start here and go backwards: Car Drawings