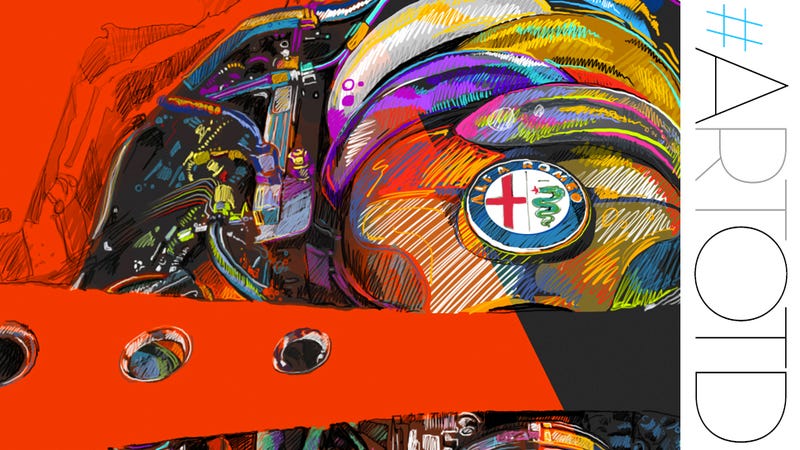 [Wallpaper Download] [iPhone 5 Background Download] – Last I checked, everyone seems to be in love with the look of the Alfa Romeo 8C. Although it's not a particularly agile performer, it is particularly pretty to look at. In my opinion, its engine compartment containing the throaty V8 is no exception.
Some of the regular automotive work I throw together is based more and more on the complexities, textures, and patterns found in the engine bay, at least in the vehicles proud enough to show them off. It's a pitty that a lot of our dream vehicles (and daily drivers) get the ol' molded-plastic-engine-cover treatment. Sometimes the engines can be more visually interesting than the cars themselves.
If you want something a little colorful and textural to freshen up your desktop or phone background, snag and enjoy the images linked at the top of this post. We all need a little more 8C in our lives, no?