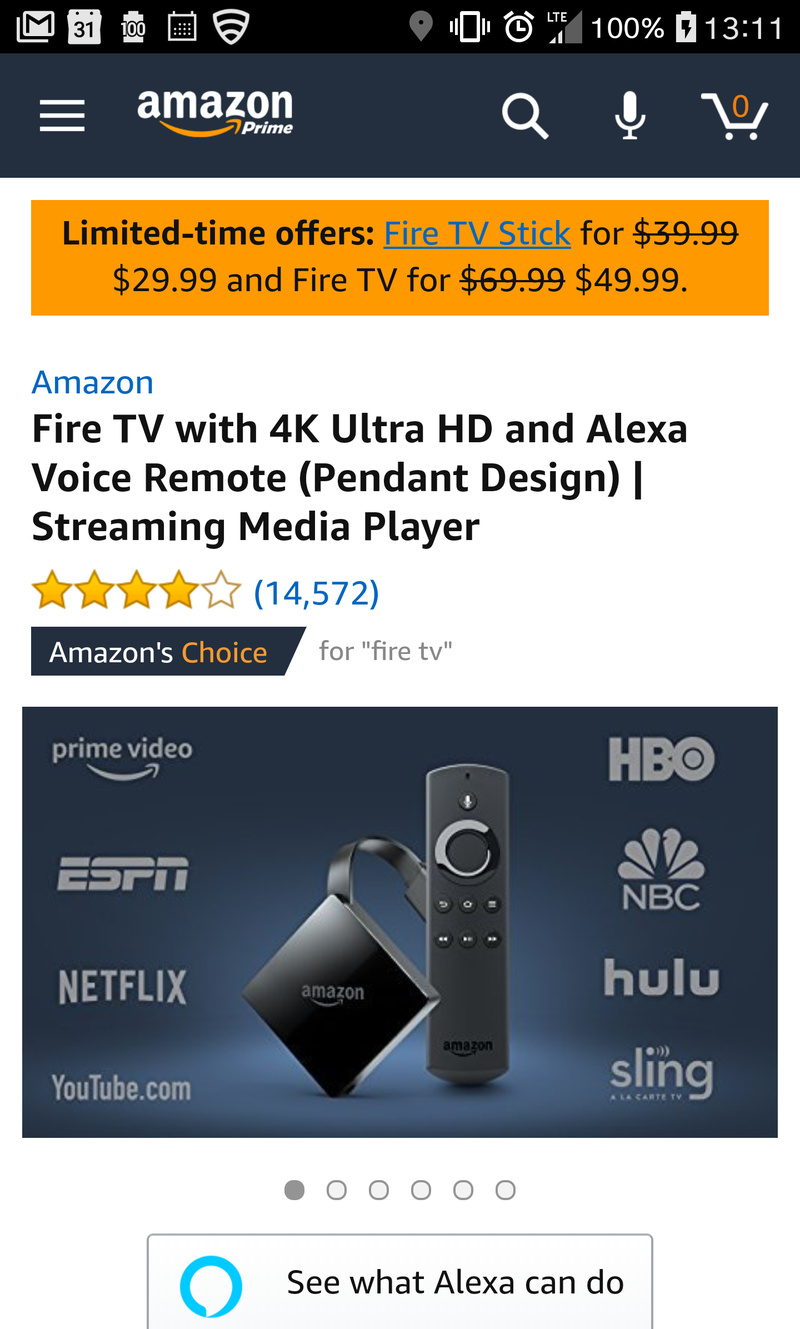 So my Firestick has a tendency to either lockup or crash out the blue while watching anything (PSVue, Prime movie or show, WatchESPN, etc.). Now I know today Amazon is offering the stick and the diamond shaped FireTV 4k on sale, but I know what I'm getting with one of them.
Instead, I'm seriously considering an Android box instead like this one:
I want more freedom, even if I decide to never root the box. Plus I'm sick of the petty fight between Amazon and Google (YouTube not on FireTV, can't buy Google products on Amazon and Amazon products from Google, blah blah blah).
Thoughts? Other suggestions (Android-based only)?