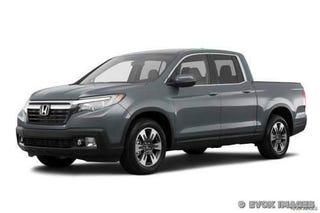 I like to point at cars and ask my wife, "What do you think of that thing?" She always has interesting viewpoints and pulls no punches.
I've been thinking that the new Ridgeline would be a perfect next vehicle for us. All the truck we'd ever need. Room for the kids and dog in the cabin and plenty of watertight storage for field hockey goalie gear.
So I point one out to her and without hesitating she says that if you're going to get a truck get a truck and don't half-ass it with this SUV/Truck thing. So there it is folks. Not truck enough.