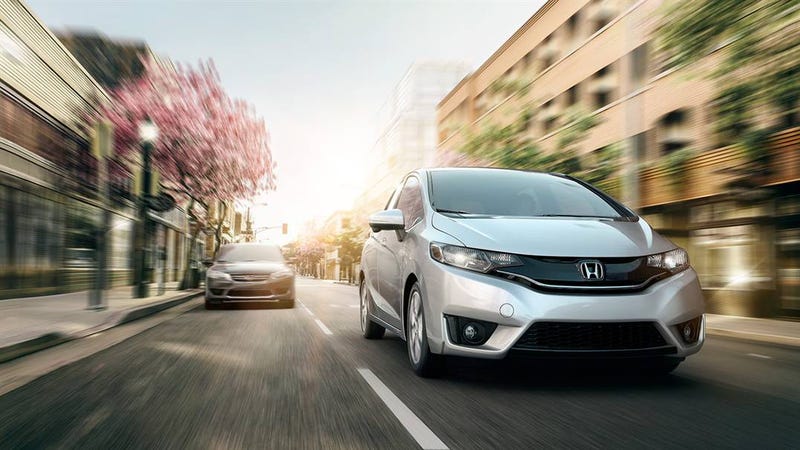 In the last year, there have been so many stories relating to Hondas and faulty Takata airbag inflators that one can be forgiven thinking that every story about one or the other is linked. However, here's a story that is only relevant to either one because it involves Hondas and airbags.
According to the National Highway Traffic Safety Administration (NHTSA), Honda has issued a recall for 25,367 subcompact Fits. The reason, a problem with the side airbags. It's not, though, a problem with inflators. Instead, it is an issue with the interior of the affected Fits.
It seems that when side-curtain airbags deploy in those Fits, they can be ripped by improperly fitted interior parts. The problem is with rear grab handle brackets. NHTSA says there were problems with the bracket construction. As a result, when a side-curtain airbag deploys, it can catch on a bracket and rip. Mexico's Unipress Mexicana made the questioned parts.

As one can surmise, a damaged airbag just is not as effective in an accident as one that is in good condition. So, Honda announced the recall. The recall is limited to Fit LX models. Honda will notify owners of the recall by postcard. After owners receive their notifications, they can take their Fits to their Honda dealers where the poorly made parts will be replaced free of charge.
According to NHTSA, Honda built the affected Fit models between April 2014 and July 2015. There are no known injuries relating to the problem. The automaker found the problem during routine internal safety auditing.