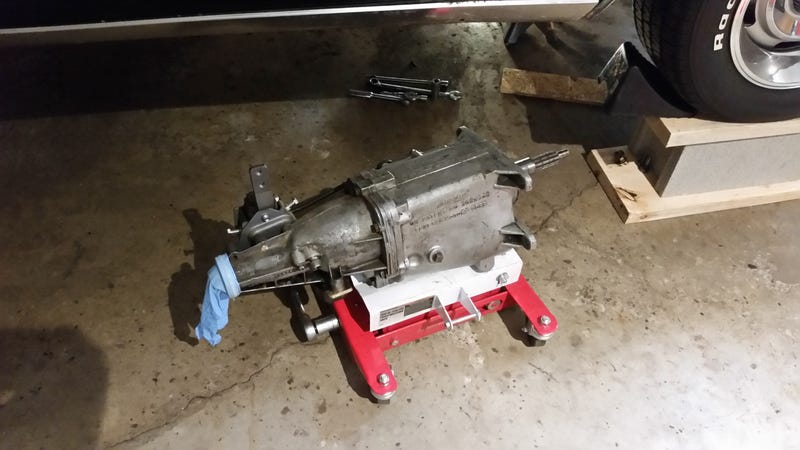 One hour and fifteen minutes, start to finish, to pull the trans. That includes dropping the exhaust, driveshaft, and crossmember. Does not include the hour or so yesterday to get the car back up on the blocks safely. Having just installed this a few days ago I at least remembered what size wrenches to use, and nothing had the chance to get stuck.
No signs of anything wrong in the assembly, measurements I took are looking good etc. Still not explanation as to why the clutch wouldn't release. Before pulling it I verified that zero lash was indeed where I thought it was, so the issue wasn't just misadjustment.
At this rate I'll change nothing and put it back together and it'll work...