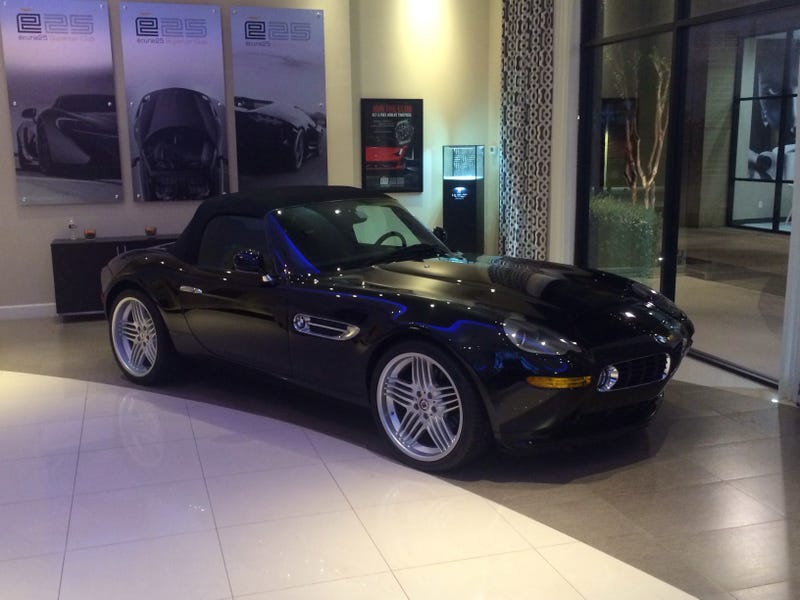 Oh, nice Z8 Alpina. I think these cars were under appreciated when they first came out. Glad to know that this place has a nice *slowly turns to the other side of the room* WHAT THE F*CK IS THAT?!?!
It's a... Uh... It's an SLR McLaren. It's an SLR McLaren.
IT'S A GOD DAMNED SLR MCLAREN.
So yeah, I have a new dream car, y'all.