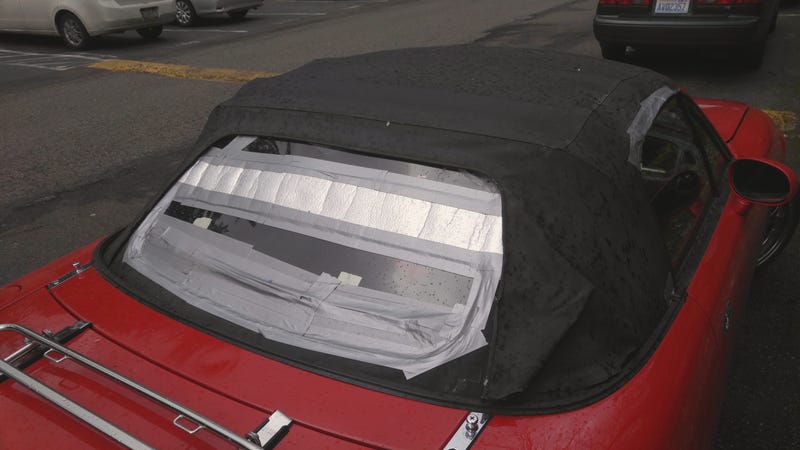 I've replaced the rear window twice, re-stitched around the door windows once, covered it in cloth patches, used numerous glues ranging from gorilla to marine goop, gotten to the end of enough duct tape rolls to make a boat and used a 3.5 ft section of flooring underlayment because there was nothing else to cover the most recent giant hole.
But now I have a new soft top, and it will be put on sometime in the next week...
So hang on a little bit longer old friend. In a few days I'll let you lay your head down and cease your constant vigilance. But I'll never forget your strength.