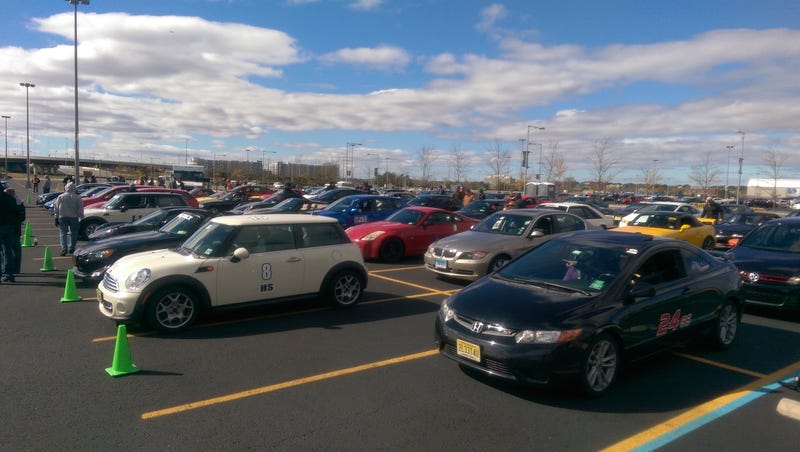 The Northern New Jersey region SCCA held an autocross this weekend at Metlife Stadium. Since the autocross season is coming to a close, an insane amount of people showed up. 177 total participants to be exact. From what I can tell, this was the largest event in the northeast this year. So many amazing cars came out to play one last time for the season.
My father was nice enough to let me field his Boxster for this event. (thanks dad!)
The variation of cars was simply amazing.
The S500 was the "support vehicle" for the Boxster. Umm yes.
DAT MATHIAS CAR
There were some downsides to this event, however. We only got 4 runs total for a $50 entry fee. We also had to work for a really long time because the groups were so big. My GoPro's battery was also mysteriously dead, and that made me very angry. Mainly because I spun out 3 of the 4 runs, and would've loved to show you guys that.
Link to some much better pictures via jbh: