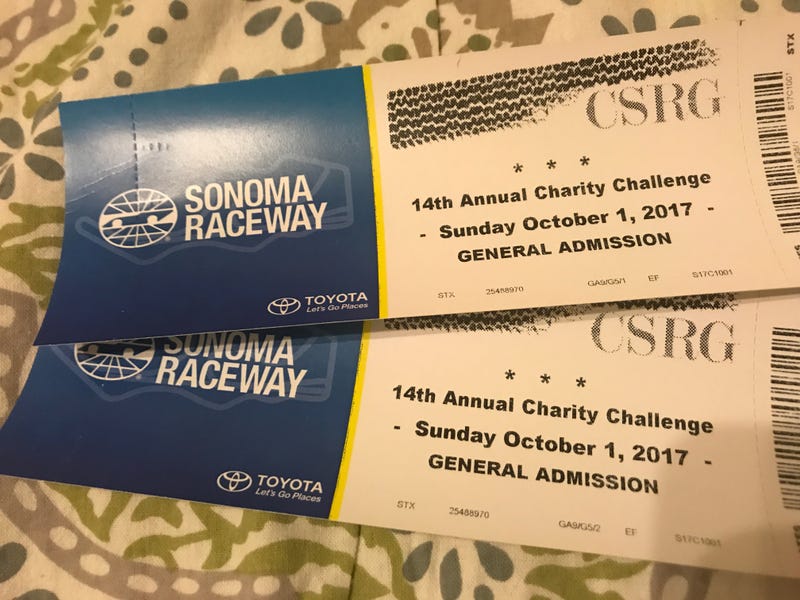 If you don't know what the tickets in the photo are all about, well, it's vintage auto racing. If you don't like Ferraris or Formula Junior Lotus racecars, this is probably not your scene. However if you'd like to find out what this is all about, here's a primer:

http://www.csrgracing.org/contentpage.aspx?Id=7072

Watching the racing is a blast but the paddock will be open for folks to freely wander and talk to the owners, drivers, mechanics, etc. You not only get to see the cars race, but you get real deal sights and smells. It's really something above and beyond a car show. These folks are racing to win — in cars you can't buy parts for.

I'm going on Saturday, and I have these for Sunday and I won't be using them. If you'd like them, they're all yours. You just need to help me get them to you.

I live in Alameda and work by the SF Giants stadium. Happy to pop them in the mail too.
If you think you'll use them shoot me an email. Oppo at noops dot *org* will reach me.