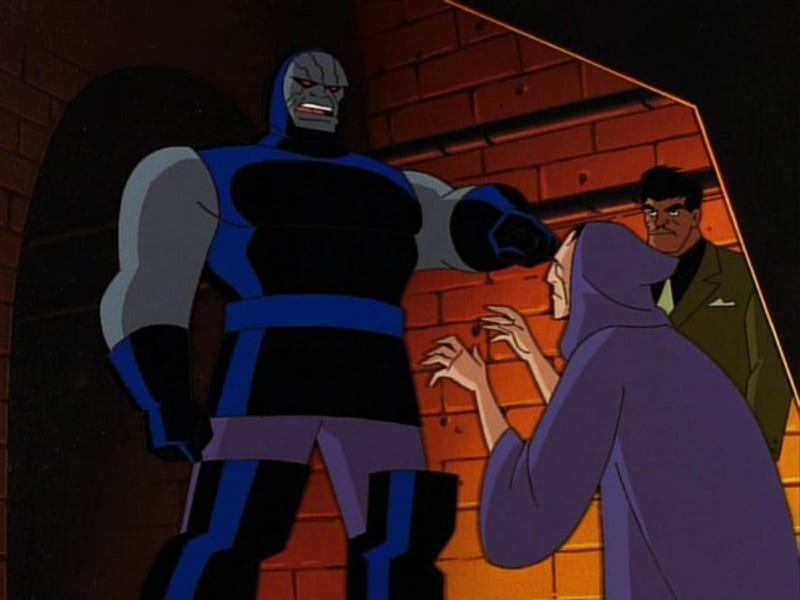 He Looks like this...
...and he sounds like this. Deviations will not be tolerated. The following individuals are BARRED from being cast as Darkseid for the remaining half-life of all the hydrogen in the universe;
Jesse Einsenberg
Kevin James
Kanye West
Justin Beiber
Really, anyone associated with Adam Sandler. This includes Adam Sandler.
Peter Dinklage
Matthew McConaughey
All of Zack Snyder's suggestions
Any child or relative of anyone working at WB corporate (no, this is noooot your chance to get your special snowflake a big break. Pick something else for them)
Fuck this up, and you will not be forgiven. I'll be watching with a modicum of...restraint.