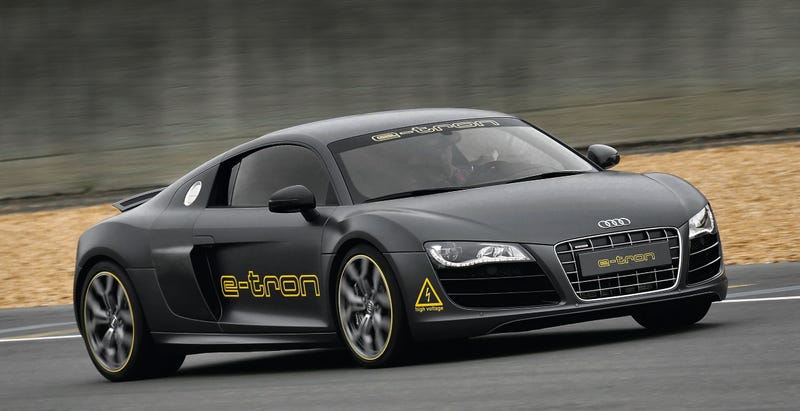 According to TopSpeed, Audi has filed a patent for "electrifying the rear differential "on some upcoming quattro applications.
"This system will have multiple benefits, with the most obvious being in the instantly available torque. The secondary benefit seems to be more of Audi's focus, considering its patent is actually for software to control this rear axle.
This software will use wheel sensors to detect what speeds may lead to the wheels slipping and adjust the braking system accordingly. This means that Audi may be able to better control its regenerative braking system to avoid brake lockup in slippery conditions. This is a big deal because all current regen brake systems use fixed forces and are prone to locking up on slippery surface. This software will allow for brake regeneration without risking the wheels locking up."
Sounds pretty cool to me.