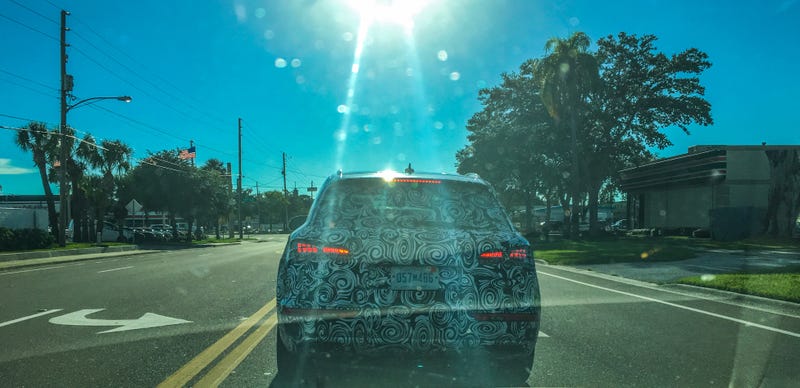 I spotted this in St. Petersburg, FL today. Twice!
The first time, it was in a turn lane on 4th St North as we drove by. Couldn't tell what it was at this point. It was the first test mule I've ever seen in person.
An hour so later, I was back out in the world to run a few errands. I swear, I was thinking to myself "I would love to see that test mule again" as it drove right in front of me while I was stopped at a light. I quickly turned on to the street it went down and gave chase.
A few blocks up, it turned in to a parking lot and headed back the way it came. I looped around on a side street and caught him at the light. I followed for as long as I could. The road was mostly one lane in each direction, so I couldn't get up along side until there were turn lanes at an intersection.
This was the only shot I got of the side.
I looked back after taking the pic and turning; the the dudes in the Q5 were looking right at me. They knew they had been spotted.
Here's a crop of the back.
And here's a crop of the driver chewing on his finger.