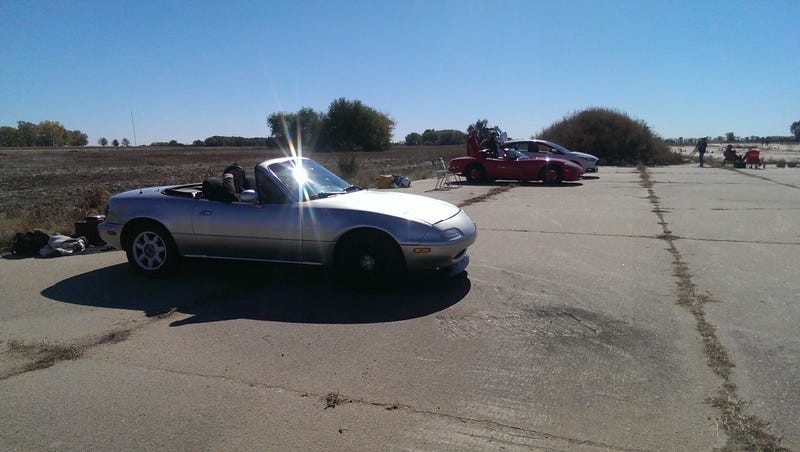 First time autocrossing a "good" car. First time autocrossing RWD. First time autocrossing a car with three plastidipped wheels and one that is being de-dipped. I had fun. I was the 2nd fastest un-modified Miata there, and the fastest un-modified NA Miata there. I feel like my $50 Cooper tires were holding me back somewhat, and my inexperience with the car.
Run #1 - 62.339
First one on the course. Just getting used to the car here.
Run #2 - 58.174
Run #3 - 58.174
Yay for consistency, I guess?
Run #4 - 56.448
My best run of the day. Didn't chicken out on the launch and managed to carry a ton of speed through the first chicane.
Run #5 - 57.160 + one cone
This run was a disaster. Not sure how it was still faster than my first runs, but I was sliding errywhur.