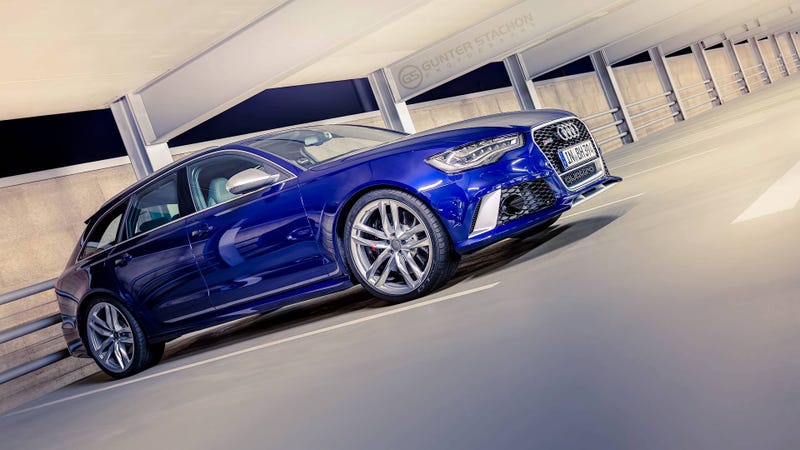 As a part-time professional car-buying consultant I have gotten several inquires from a number of you wanting to know the details of this fun job. The other day I opened the floor to any questions you had. I tried my best to address all the big ones in this post. If you still would like to know something I have not yet discussed, feel free to hit me up in the comments.
Q: How did you get started?
Like all of you I love cars and consume information about makes and models like an obese man at an all-you-can-eat buffet. When shopping for myself some years ago, I did a lot of research and learned some tricks on how to get the best deal. Quick back story: when I graduated college with my Education degree in January of 2005, no one was hiring teachers mid-way through the year. I worked odd-jobs and thought I might try my hand at car sales. I applied at a local Honda/BMW dealership. I ended up taking a "personality test" as part of the interview, a few days later I get a phone call from the sales manager, "We are sorry but the results of the personality test says you are too 'customer oriented' we need you to be more 'company oriented.' Essentially the results say you would be looking out for the best interests of the customer, we need you to look out for the best interest of us." This got me thinking...I wonder if I could help people buy cars and save them the hassle of dealing with the "stealerships?" A few years ago I started doing consulting for free for family and friends. After every deal I was told, " This is awesome, you should make a business out of this!" Once I finished graduate school, I had the time and energy to to make it a full-fledged business.
Q: Do you do this full-time?
No, I am a teacher but most teachers need a little something on the side. I don't get enough clients to really pay the bills but it is nice as extra cash. Sometimes I do 3-4 deals in a month sometimes I won't get a client for several months. There are full-time consultants out there, mostly on the west coast that cater to very wealthy clients.
(Update: I now manage about 30-40 or more clients per month, this is now my full-time job)
Q: What do you charge?
I have three packages- First package $149- I have a very detailed survey that helps narrow down the field of choices to a few (usually 3) makes/models of what I think will be the best picks for the client. I locate those cars, and give what the "fair market" value is. At that point the client is on their own. Second package $299, I do everything from the first package but I will show the client how to communicate with the dealerships and shop to get the best deal. I will also give advice on how to get the most from their trade and get the best interest rates for financing. Third package $499, everything from the first package (including the trade and financing advice from package 2), then I negotiate with the dealerships on the client's behalf get the best deal. All they have to do is secure the financing and pick up the car.
(Update: my pricing structure has changed I now only offer a basic service at $249 and a full service at $499)
Q: Do you buy the cars?
No, I do not handle the product nor do I work with the banks to get a client financing.
Q: Do you go to the dealerships in person?
No, all communication is handled over the phone or via the internet. I do my best to get as much information as possible in writing so my clients can arrive at the dealership prepared. Most of the time once a price has been decided upon, I instruct my clients to call the salesperson and put a refundable deposit on the car.
Q: Do you only work within your local area?
So far all of my clients have been local as most of my business has resulted in word-of-mouth referrals. However, I could work deals anywhere in the U.S. since I could call or email any dealership.
Oh and I don't deal with any international import/export sales. There are folks that specialize in that stuff, but that is way too messy for me.
(Update: The vast majority of my customers are outside of my region.)
Q: Do you only deal with new car sales? What about leases? Or used cars?
Yes to all of the above. As I mentioned in my article about leasing, the negotiation is not much different than a new car sale. As far as used cars go that gets tricky because of all the makes and models available but I have had several used car deals, however, all of them were for lightly used cars, only a few years old usually with Certified Pre-Owned warranties. I usually stay away from anything under $15k.
Q: So how do you get the best deal?
It really depends on the car. For new car sales/leases, I contact all the dealerships within a radius of my clients' choosing that have what the client wants in inventory. I get price quotes and shop those prices against each other. I have mentioned in other posts that not all dealerships want to play ball, so it can get tricky. Sometimes I have to call and speak to a manager, and sometimes I just have to move on to another dealer.
For used cars, it is more difficult because you are never shopping apples to apples. You just got to find the leverage somewhere.
I have gotten to the point now that certain dealerships give me big discounts off the bat because I have worked with them before, and they know it will be a quick and easy sale.
Q: What about special orders?
Again it really depends on the car. Dealerships usually are more willing to make a deal on cars they have on their lot but even if you have to special order a car, it pays to shop around. Of course, there are super rare models that you are just going to have to pay MSRP for.
Q: Why would someone pay you to do this when they can do it themselves for free?
The short answer is they wouldn't. If you can do something yourself and do it well, you don't pay someone else to do it. But how much is your time and energy worth? Recently I had a landscape company weed all my beds, edge and mulch. It was $200 and it took a team of 8 guys 3 hours. It would have taken me an entire weekend. I have better things to do with my time, and I hate pulling weeds. I consider that money well spent. Most folks around here know their products and know something about car sales, so there aren't too many Jalops that will pay me. However, the majority of car-buyers are intimidated by the dealerships, don't want to get ripped-off, and often just don't have the time or energy to deal with the hassle. So they pay me a few hundred bucks on the second most expensive purchase they will make to so that things go smoothly.
Q: How do you deal with people who can't take recommendations?
My job is not to tell them what car to buy but rather give them as much information possible to make an informed decision. I have developed a fairly in-depth survey that covers: needs, wants, budget, lifestyle, previous cars, brand preferences, and so on. Once all the questions are answered, I try to narrow down the choices to 3 or 4 depending on what is available. I tell my clients to drive a few cars and report back which is their favorite.
Sometimes people already know what they want and are determined to get it. The majority of the time if someone comes to me wanting say a Camry, even though I will suggest the Mazda6 and the Accord chances are they will end up with a Camry. As long as they get a good deal I'm happy and they are happy.
At the end of the day, it is not my car. Sure, as an enthusiast, I get a little disappointed sometimes when people don't end up with the "cool" car, like my dad who didn't get a 6-speed ATS or 3-series but rather a CLA. Or a recent client who came close to getting a Genesis R-spec sedan but settled on a Sorento SUV.
Q: What is the most expensive car you have gotten?
It was one of my early deals, a fully loaded new Ford Explorer Limited, MSRP about 52k. When it was all said and done, my clients paid about 46 grand for it.
(Update: I've brokered several deals on high-end sports cars and exotics)
Q: Have you had any really difficult deals?
I had one car that was really difficult to find and my clients weren't exactly being flexible about it. They wanted a CPO '12 Mercedes C300 4matic in Palladium silver, with black leather and wood trim, with Navigation all with less than 12k miles for under 33 grand. It took me months to find this car they ended increasing their budget to get a '13 left-over, and still saved a boat-load of money. You can read the details of that saga here.
Q: Who is your biggest competition?
As of now, I am the only one who does consulting in my area. There are some used-car dealers who broker new car deals as well, but they end up buying the new car at a discount and marking it up for their customer. My rates are flat regardless of the price of the car, regardless of the savings.
Q: What is your advice for someone who wants to do their own consulting?
Start out doing a few deals for free for family and friends, learn the ropes, get a referral base. Once people find out that they have to pay, you will get less inquires but the ones that do come will be serious clients. And always be re-evaluating your methods, I learn something new every deal.
Thank you for reading if you would like to read any more of my car-buying adventures, just check out this tag.