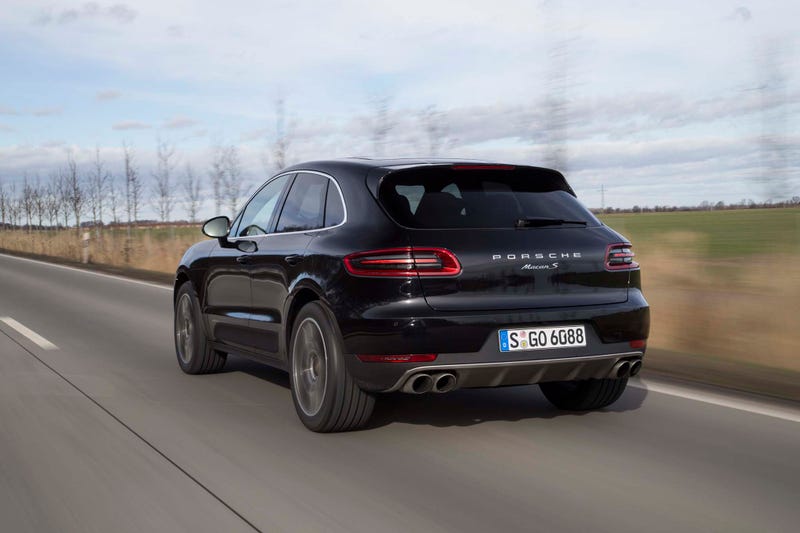 I saw a Macan S this morning and noticed that the rear tires were crazy wide! The thing makes 340hp and yet has 295 mm rear tires when equipped with either the 20 inch and 21 inch wheels. A Bentayga may have a set of 285/40R22 when topped out (which is a reasonable large vehicle/large wheel width). Motorsports Utility/Activity Vehicles (MUVs and MAVs as I like to call them) have ridiculously wide rear tires. Keep in mind that I consider the top end for front tire width to be 305 mm/12 inches (Z/28) and the rear tire width limit to be 355 mm/14 inches (Viper).

*It's worth noting that the Lamborghini Aventador SV runs 355/25R21 rear tires, which means the Viper can no longer market having the widest rear tires in the market (355/30R19). The Viper still has the largest displacement engine in the market though at 8.4 liters/513 cubic inches. Your 305 and 392 badges are still adorable though!
*Also worth noting, the Shelby GT350R runs 305/30R19 tires up front which takes away the Z/28s superlative for widest front tires on the market.
Thinking about an X6? If it has 20' wheels then you're probably looking at 275 mm in front and 315 mm in the rear. The X6M does up both of those metrics to 285 mm up front and 325 mm in the rear.

The GLE pretty much matches the same wheel and tire sizings as comparable X6 options.
If there is one thing people forget to check before buying a car, it's the tires. Research the tires on your vehicle, especially if it is something known for performance. Less because performance tires are expensive, more because you will need summer tires in order to exploit the vehicle's personality and a set of winter/m-s tires for all other occasions.