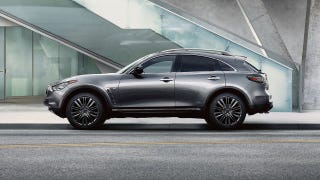 While we have been poking fun at FCA for using the LX platform since 2005, Infiniti is still running the FM platform. That platform has been on sale since 2001! Now you probably think I'm going to point out the Infiniti QX50, QX70, and Nissan 370Z because they're old. Nah, I want to point out that the Q50 and Q60 are built on this platform so we will see this keep going into next decade!
In my mind, between the enhanced version of this platform under the GT-R and the updates from under the Q50 hybrid, I see an all electric vehicle on this platform then I'm not sure why it would ever leave.
Can we just take a moment to appreciate how far ahead of the industry Nissan was at the beginning of this century?
Also, have you looked into a G Sedan? I think it is the answer to be honest...