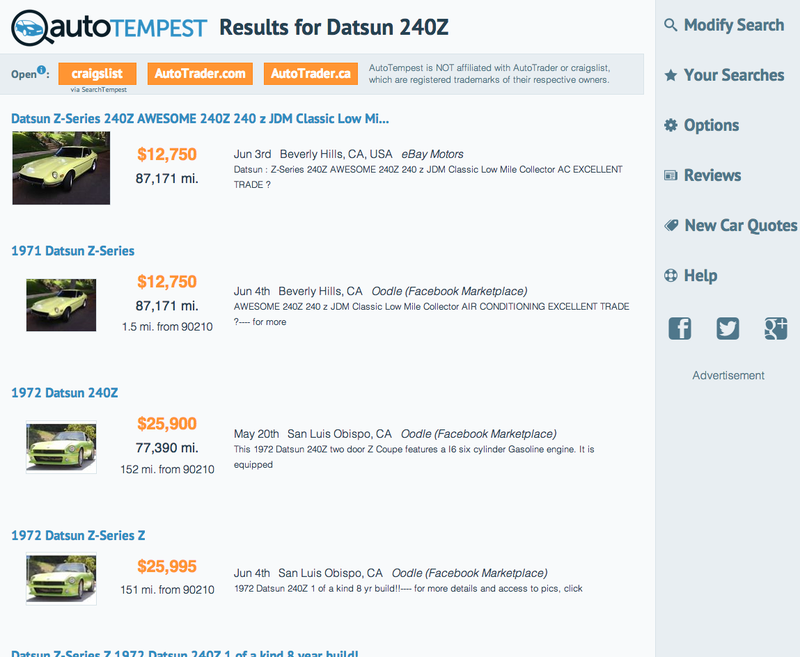 Hi Oppo! My name's Court, I'm the lead designer of AutoTempest, that web app that Jalopnik called the #1 way to find used cars online.
For those of you who haven't heard of AutoTempest, we bring together used car ads from Craigslist, AutoTrader, eBay, Cars.com and more so you can be sure you find your ideal car for the best price.
The Oppo community has consistently given us some of the best feedback, so I wanted to get your feedback on our new, beta version of AutoTempest so we can make it the best tool it can be for you guys! We've got rid of the tabs and streamlined just about everything, improved tools like saved searches and started pulling from a whole whack of new results. Your input is what drives us to make awesome new features, so whatever feedback you can give is appreciated!
Check out the new AutoTempest beta, and let us know what you think in the comments!

Thanks to the Oppo mods for giving me the OK to get your guys input!