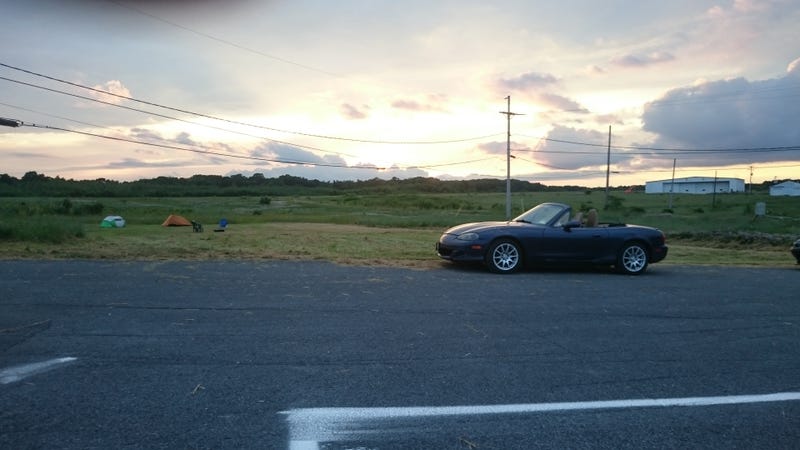 This weekend I went on a 4.5 hour excursion out to midstate airport in PA for the Central PA annual Cone Killer Classic autocross event. It was a 2 day event with free overnight camping included! It was quite the tetris game to fit four tires and Camping supplies in a Miata but it worked out well enough!
Thankfully my trusty tent kept me dry during the torrential downpours that came down Friday and then partway through Saturday during day one of the event. My runs were mostly dry though which was lucky! Although one of my runs was quite damp before it dried up. Running slicks on damp pavement worked out WAY better than I expected.
Day 2 was completely sunny and allowed me to really get some fast, clean runs. I also ran with a co-driver since they broke their Mustang the day prior. Doing ridealongs in my car felt super fast. Although it was about 3 seconds slower than my own times. Yah driver mods!
Here's a video from Sunday of someone else running the course:
Overall it was well worth the trip. I learned quite a bit about being smooth and felt quite improved by the end. I focused on turning smoothly and looking ahead. Didn't quite accomplish 100% what I wanted, but baby steps.