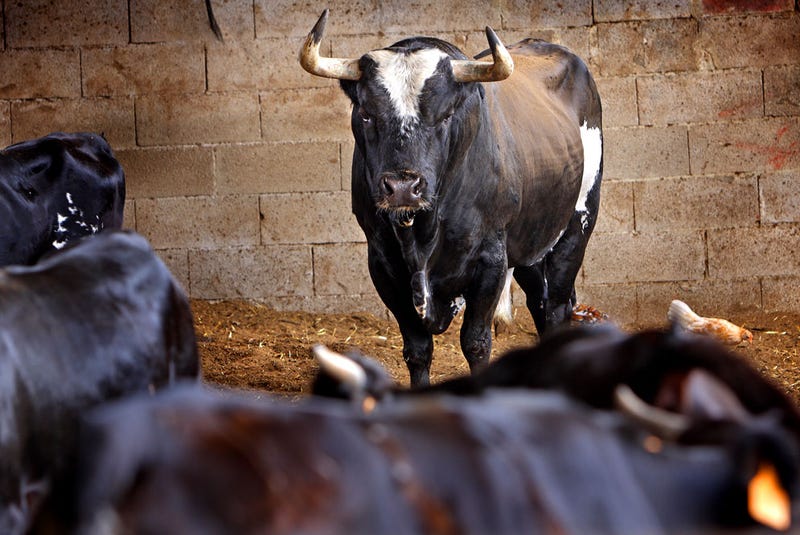 "He is a killer. He is lazy, he doesn't want to participate. He does his own thing, waiting for somebody to make a mistake. And then when he gets you, he wallops you, and he doesn't let up."

- Jesús Esteve (Matador)
The bull was active between 2006 to 2011 and killed three people in the ring during its career. Due to its reputation for excessive career gorings (over 30, a dozen of which were at the same event), Ratón could command 9-15 times the standard price for a fighting bull. This premium was easily justified as ticket prices could be doubled and still pack out an event.
Lamborghini should take this last opportunity to name one of its vehicles directly after a fighting bull. I can't imagine the brand will be able to use direct links to bullfighting seeing as it is a set of very culture specific activities that are absolutely admonished by most of the modern world.
That said, I would like to see one last go. Ratón had a very distinctive forehead and demeanor. The vehicle can tie in with Murciélago while showing off a focus on making this car extremely lightweight and a little smaller than the usual "big" Lambo of the lineup. Plus, I love the idea of a bull named "Mouse" that is devastatingly adept at its career and has a personality that belies its intensity and effectiveness.