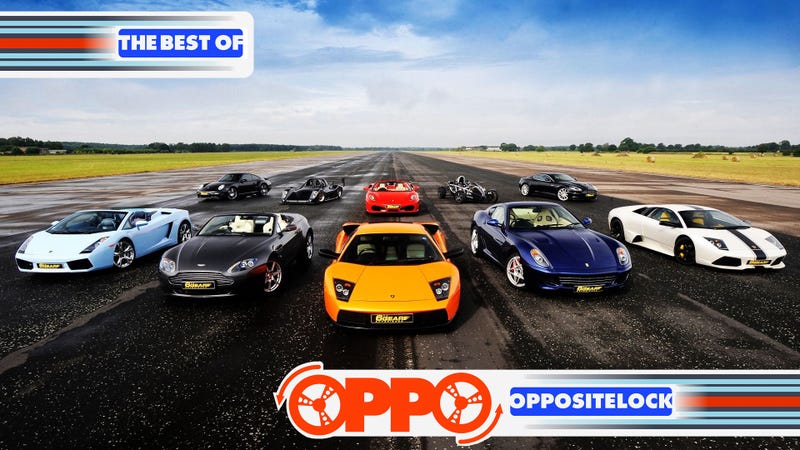 Gathered here are the Oppositelock posts that people put a good deal of effort into writing over the weekend and Monday. It includes an FR-S trackday, the future of in-car entertainment, great Canadian planes and more.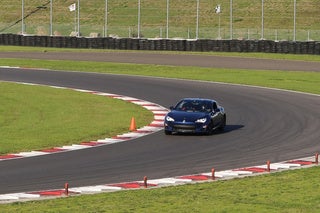 And it was absolutely awesome! I had been meaning to get my FR-S out on a track ever since I got it, but work and other commitments kept getting in the way. Well, this weekend the stars finally aligned and I found myself with a free day that happened to coincide with a track day at Portland International Raceway. The weather forecast for the weekend was not looking great with a 40% chance of rain, but I decided to take a chance and hope the outlook improved.
When Ferrari heard that there was going to be a race in Texas, they figured that there was no way for them to compete in a tiny Formula One car. As time was running short the engineers decided to look to the past to find a solution.What they found was nothing short of astonishing, in post war Europe times were tough and the grand prix teams of the day had to get creative. In order to keep racing on the bombed out circuits the teams were using military Jeeps. Willys won the constructors championship in 1947 with their factory Jeep team of GI Joe, and Private Ryan.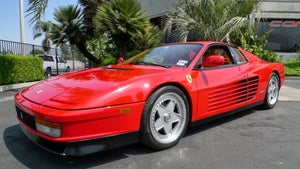 The Ferrari Testarossa was an extremely expensive mid-engine supercar from the 80s, an iconic fat ass featured on every 10 year old boy's bedroom wall and starring in everything from Miami Vice to Sega's Outrun. Today, the red head is cheap due to depreciation, but don't expect prices to be "good" forever.
MyLink is clearly designed for the younger generation, myself included, who don't really need an infotainment system to do that much. We have smartphones after all, what could an in car entertainment system do that the phone can't? MyLink works well with phones, but I didn't get to experience how well until I got an iPhone. Plug the iPhone into the USB, pair it with bluetooth, and suddenly MyLink goes from a nice infotainment system to what I think is a sign of things to come, and a good look into the future of in-car entertainment.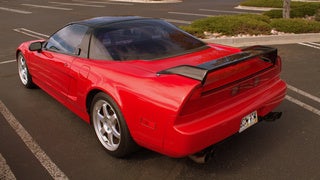 Ed bought this 1992 Acura NSX in 1998 fulfilling a dream of having a high performance vehicle. He never let go of his dream and enjoys it every weekend. He's made subtle changes to his ride. A smattering of carbon fibre components are seen on the car. "It doesn't really make the car lighter significantly. It's really about the aesthetic and personal taste," explains the second owner of this car.
I think we can all agree that what happened in New York City was a terrible incident all around. Yes, I'm talking about the Range Rover VS Motorcycles thing, and I call it a "thing" because I'm lost for a word which properly describes how I feel. I think a lot of us are in the same boat.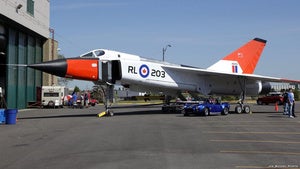 "Wait, what?" you say, "Canada makes planes? Who knew? I thought you guys only made hockey players and maple syrup." Well, we not only make planes, but trains and automobiles too. We've made planes of peace - and planes of war. Here are some of the greatest.
The Best of the Rest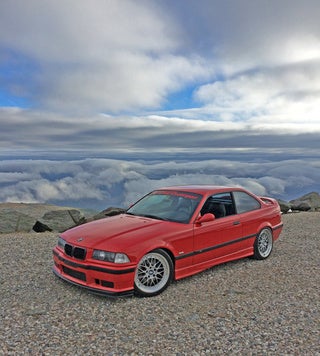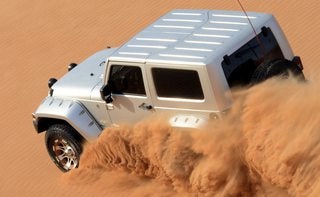 Turner Motorsport took a trip to the top of Mt. Washington in their supercharged e36 M3. Baber K. Khan shared some great photos of his friends crossing the Dubai Desert. Sanchez posted photos from the Japanese Classic Car Show and Ferrero1911 shared some of the great wheels from the event. Several Jalops attend Caffeine and Carburetors in New Canaan; TheJWT posted pics, as did 190e30, Tiny Toy Viper showed up late, and Ilike_cougars made a photo dump. Zerobandwidth spotted a Gulf liveried Ford GT. TheMyth attended Memphis C&C. NoahthePorscheGuy spotted a manual CTS-V Wagon at C&C. Highmodulus attended Cars & Coffee in Richmond, VA. TwinTurboBMW shared pictures and video from Cars & Coffee in Portland. Rabbitman shared pictures from the Back on the Road 2013 show. Darkcode went to a car show. If_it_broke_#WD40_#Ductape shared some of the misfortune experienced with his VW Polo. Burglar happened upon a Ford GT gathering. HammerheadFistpunch tested out his 3-way lockers and new tires in some fresh snow.
As always, If I've missed something and you would like me to include it, let me know.
Fun Discussions
There were several posts that asked questions and sparked some good discussion over the weekend. Take a peek and chime in on some of them listed below:
Just the #tips
Honourable Mentions
These posts have already been shared with Jalopnik directly but deserve to be mentioned again because they were first posted in Oppositelock:
Want to participate on Oppositelock? Check out the general handbook for posting on OppositeLock as well the Oppo tools to help you get started.