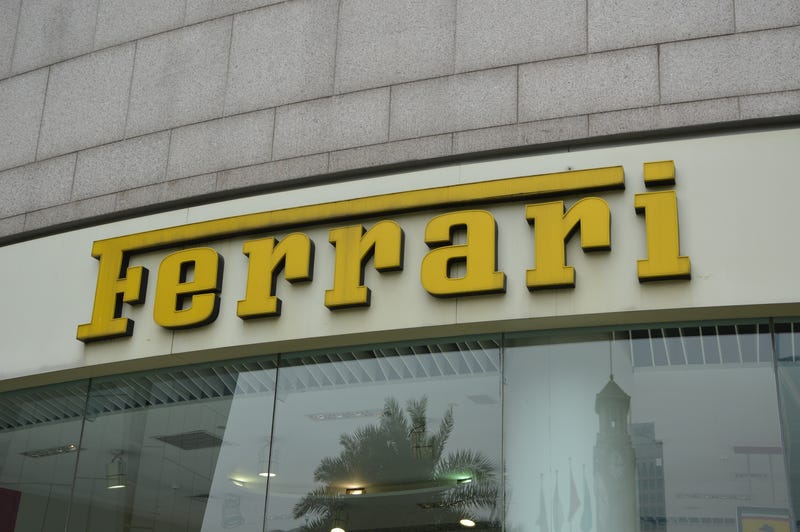 I said I would make a post about the cars I have seen in Shanghai, and here it is. I lived in China for the six months between February and August this year (four months in Beijing and 2 months in Shanghai). I am back in the states for my senior year, but I hope to head back to China after graduating. These pictures were taken over about two months with Nikon D3200. I am not a good photographer, and the camera was borrowed. Hopefully the cars shine through the fog of my mediocrity.
I took these first pictures were taken one day when I decided to go to different dealerships around the city. Overall, it was good, but the people at the Ferrari and Lamborghini dealerships were less than welcoming. You're not allowed to take pictures inside. I understand why, but it is still disappointing for an enthusiast that just wants to enjoy his favorite cars in the world. The people at the Lamborghini dealership pictured below wouldn't even come to the door, they just waived me off. Weak, man, weak....So the pictures are from the outside.
There are sooooooooo many G Classes in Shanghai, mostly G63s. I couldn't be happier about that fact.
Yay wagon! The salespeople couldn't figure out why I was so excited by this C200 wagon. Because wagon. That's why. Also, we don't have these in the states.
Same deal with the Porsche dealership, no pictures inside. Thankfully, they actually had some metal outside.
These next pictures were taken during my six mile walk back to my university. One of my favorite things to do was find random parking garages and seeing what gems lay within. Here's what I saw.
Plenty of matte paint in both Shanghai and Beijing. This Golf GTI was especially interesting due to the special edition "matte paint with glossy bumper" package. Classy...
I don't know much about this 911. Badges and stickers said Carerra 4 GTS, but I haven't heard of that package before. God I love those center-lock wheels.
Everybody has heard of modifying cars in Japan, but China's modified car market is expanding really quickly. I can't say they are to my taste, but to each his own.
Skoda Fabia twins!
'Murica!
Is this a real VeilSide 350Z? Side note: this guy stalled trying to drive away. Money doesn't equal skill.
And now, a break from our normal car programming for a beautiful Ducati. Yay Ducati!
I will close this installment with this beauty, the Chinese market Honda Odyssey. I love the American market Odyssey, it is practical, well-priced and incredibly useful. But look at this thing, it is fantastic. I want it. I want it so much.
Here is a teaser of Part 2, featuring my multiple visits to the Wynn Luxury Car Club. Good times were had.
Let me know what you guys think of my first real post, and feel free to ask any questions about my time in China.