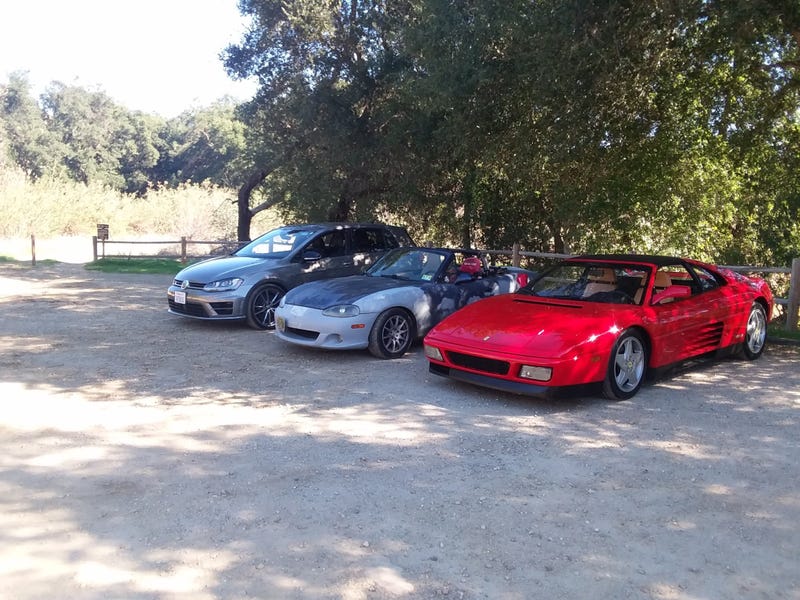 Great success! Today I met up with two fellow Oppos in the Los Angeles area in order to go on a drive and bullshit about cars. It worked out excellently and we enjoyed some beautiful weather. And considering it was a Sunday in Malibu, we got to see some awesome cars as well. Our route included Latigo Canyon Road to Encinal Canyon and then to Neptune's Net for people/car watching. We ended the drive with a jaunt up Mulholland Highway and parted ways at Kanan.
What a wonderful day for a drive in Malibu. I'm happy I was able to get the wheel bearings changed in time on the Miata so that I could fully enjoy all of the roads. Anybody else who happens to be in the Los Angeles area should definitely join next time as this will surely be a regular thing.
I think my favorite part about an Oppo Meet though is just the variety of cars that might show up. How else would a Golf R, Miata, and Ferrari end up associating in the same circle and actually have things to talk about?