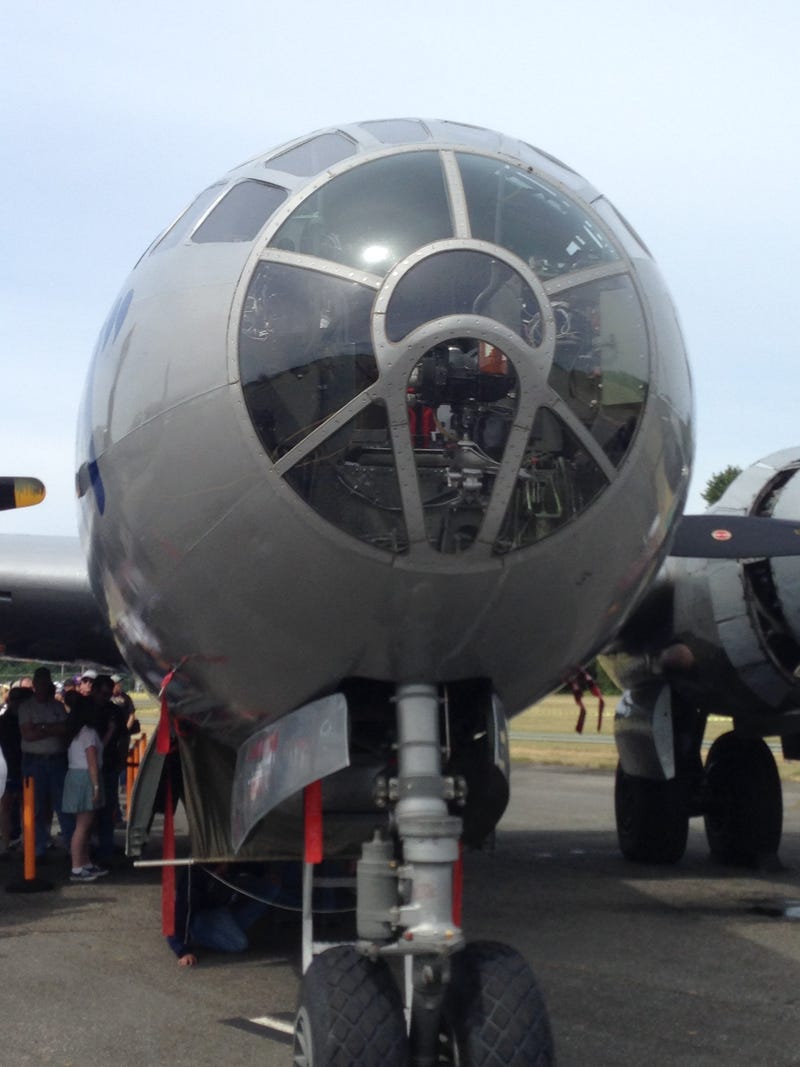 Stopped by Paine Field just North of Seattle on Sunday to check out the only flying B-29. The bonus of the day was a small gathering. There's a little something for everyone. Here's some left over potato salad.
Just one of Paul Allen's "toys".
Post war C-47 converted to DC-3 specs by the Johnson and Johnson Co. This plane used to run the "hump".
Crazed Clay you want to wire the fuse box for a DC-3?
Here she is.
(each individual engine is named after a lady)
Rita
Ingrid
Mitzi
Betty
Sadly she was having some work done and wasn't going to fly today.
B-25
Bear Cat and Tiger Cat
I promise there were cars there. Here they are.
This is the second AMX I've seen in the last two weeks. Nice little sleepers.
Mail truck with a Benz grille.
I have no Idea.
I need this.
$x$
Aaaaannnnddddd this is where Kinja is being a tumor... I can't edit... sorry