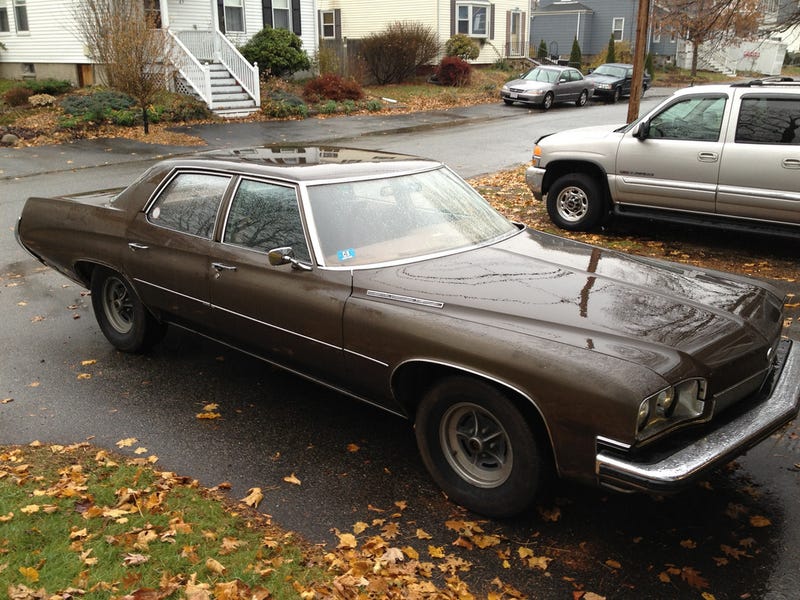 Time to update project Moose! We are another step closer to putting my brother's EFI 455 into my '73 LeSabre. Last weekend I got a great start on my new gas tank with the in-tank fuel pump kit. I am thoroughly impressed with the fuel pump kit - an Aeromotive 'phantom' in-tank kit. It comes with a jig that works really well for drilling the holes in the right place even with the slanted corrugated steel tank. It even comes with the drill bit to match the jig! I did have to drop another $17 on a 3-1/4" holesaw though...
As of Sunday I have the top half of the tank sprayed with an etching primer, need to flip it and do the bottom half this week so I can get sealer primer and paint on it before we go forward with the system.
The new tank, after drilling:
and primed:
The EFI motor:
And the new in-tank fuel pump (stock photo from aeromotive):
The parts that come with this kit are really impressive. I can't help but wonder what airflow part that drilling jig came from (the shiny round part on the left of this photo). It's way to nice to have been designed for this originally.

Anyhow, hopefully we can get the fuel system and motor swapped in during christmas break. My company nicely closes for the week between Christmas and New Years, giving me lots of time to get the swap completed! Here's the photo set on Flickr of all the work I've done recently to the LeSabre while bringing it back from sleep:
And just because it's one of my favorites, if you've read this far have a listen to a Beastie Boys classic... (and inspiration for the title)