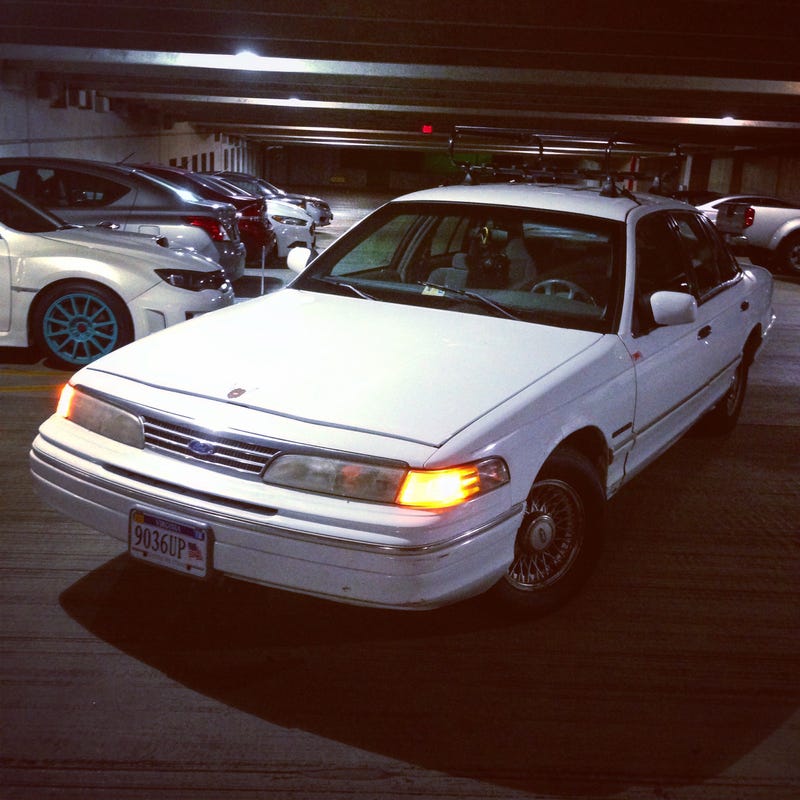 So a manual swap is on the bottom of the list. Picked up my Crown Vicbeater from the shop this morning and drove back home to Fairfax to take care of some business.
Roof rack definitely added unnecessary drag and I lost a good 3 or 4 MPG, for now it's staying on, but I'll try and build a suitable deflector
This weekend I'll be digging around junked mustangs for new heads, should I take the intakes as well ?
What other Mustang bits should I salvage ?
I have the Romeo 281 CID 4.6