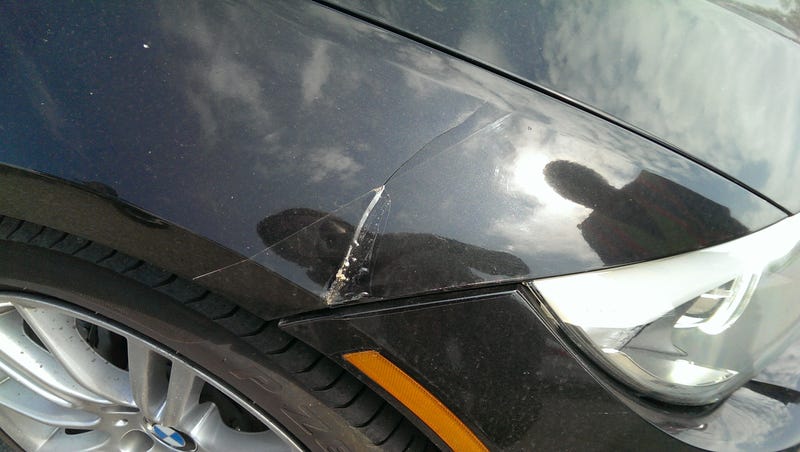 My spouse and I have moved from the wild, untamed north of Canada, back to regular wild, untamed Canada. Well... Toronto.
The move went smoothly, as I just transferred positions in the same company. Unfortunately, the car was not as lucky. What your looking at is the passengers side front fender, with 3M clear bra holding what remains of the fender together.
So far the transport company has been... difficult. I won't name them, as they are still in process, but I am holding out hope they will replace it.
News to me, my fenders are plastic, and therefore do not dent, they break. Shitty.
Shout out to any Toronto Opponaughts, I will be around the first weekend in Oct. and I was wondering if there are any last Cars and Coffee left this summer around.