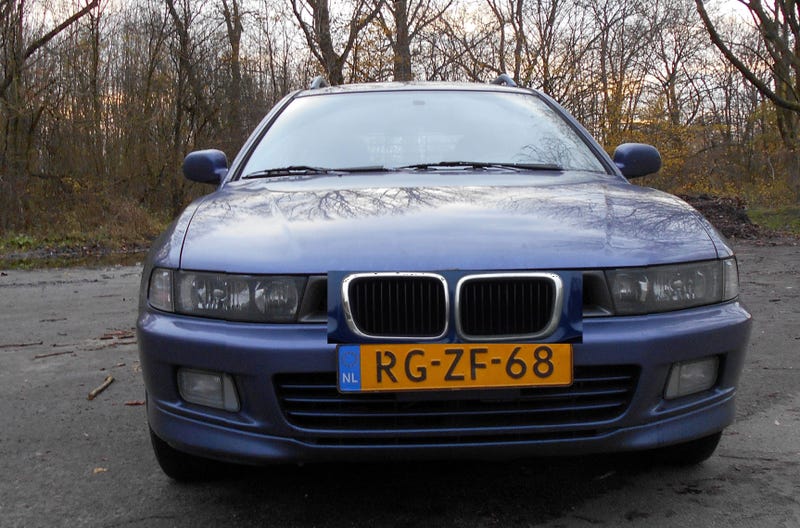 So I bought a €500 '97 Mitsubishi Galant Wagon for the banger rally. The next step is modifying it, optically. I want to turn it into a BMW, but I'm open to suggestions. Anyone an expert with MS paint? Photoshop will do as well.
I'm actually serious. It's somewhat expected you modify your car optically for this rally, and since this Galant is said to look like a BMW, why not go with that theme? What parts should I buy? Sourcing an E36/E39/E-whatever grille from a junkyard should be doable. I already own three original 14" BMW E30 hubcaps, I can tiewrap those to the alloys.
Anyway, I'm open to suggestions. Utterly absurd suggestions, practical suggestions, everything is welcome. Especially when accompanied with an illustration. I would prefer reversible modifications though.

Source material: