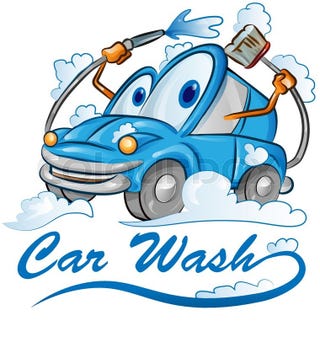 Today, I finally took my RAV4 to the local car wash. Since my car lives outside, I usually rely on the rain to wash away pollen, bugs, and other perks of nature. The collision center gave her an exterior detail back in December, but she hadn't received a bath in 2018. For $20 and lots of colorful foam, my hopes were high.
I think I'm going to continue using the rain as my source of automotive detailing. The vacuum feature was nice, but all I had to clean were grass clippings; I don't care about the brown stains on the carpeted mats. Even before the vacuuming, I'd received compliments on the neatness of my car, so I think I'm okay.
Update: While there are still flaws up close, I think the job just needed to sit for a bit. She looks nice now.