EDIT: The race between the Camaro and Mustang is tighter than Ballaban's secret leather pants. Vote now!
Welcome back! This is our third installment of Battle of the Base Wheels. Last time we took a look at midsize pickups and, unsurprisingly, the GMC Canyon and its fancy, too-good-for-steelies, base wheels ran away with it.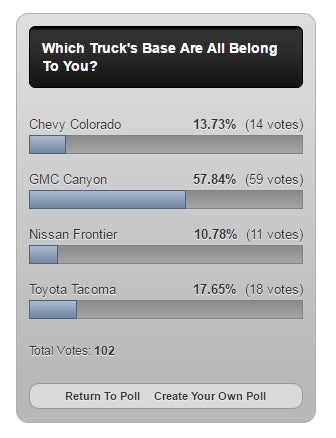 Today we're keeping things 100% 'murican and pitting three examples of red, white, and blue muscle against one another.
As always, if you have a suggestion for a future battle, let me know in the comments.
Let the games begin!
Chevy Camaro
---
Dodge Challenger

---
Ford Mustang
---
---
Past editions of Battle of the Base Wheels can be found here.