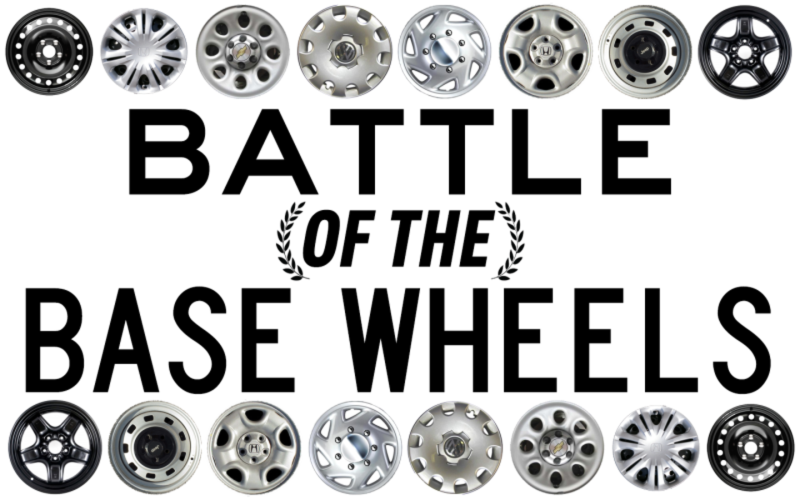 Welcome back to Battle of the Base Wheels. Yesterday, we split the sport sedan segment into two groups. Today, the winners of each group will face off for the title.

Group 1 was a very close contest with the AMG, BMW, and Jaaaaag going back and forth. Ultimately the AMG threw the hammer down and came out on top.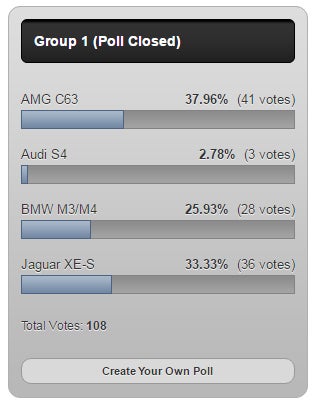 Group 2, on the other hand, was an outright bloodbath, with the Alfa calling upon its lucky 4-leaf clover to slay the competition.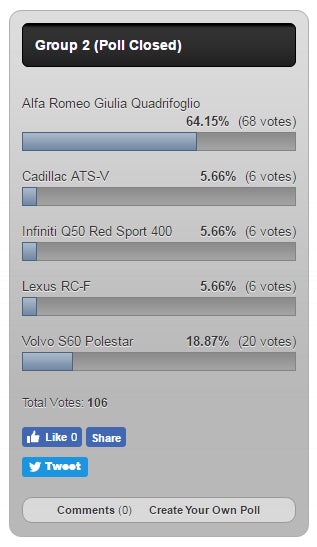 So here we are folks, the tried and true AMG takes on the upstart Alfa for the crown.

Let the games begin!
AMG C63
---
Alfa Romeo Giulia Quadrifoglio
---
---
Past editions of Battle of the Base Wheels can be found here.
Lede image: Save the V8s