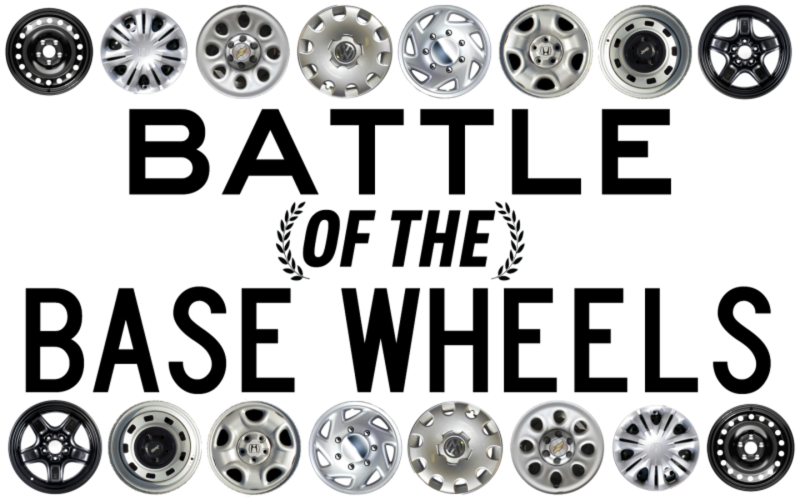 Welcome to the 10th edition of Battle of the Base Wheels, where you, the readers, decide which vehicle has the best base wheels. Last time, we beared a heavy burden and tried to decide which HD pickup comes with the best basies. It was a runaway from the beginning as the GM siblings took top honors in both the 3/4-ton and 1-ton categories.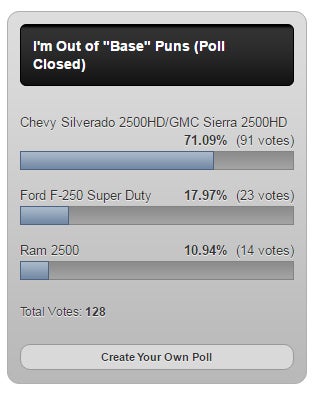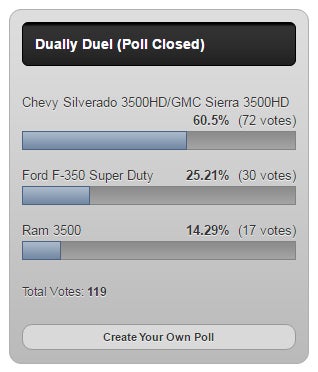 Today, we're cashing in that first regional sales manager bonus and taking a look at small sports sedans or coupes that have sedan-like proportions. We'll divide the pool into two groups and have opening and championship rounds. Tune back in tomorrow for the championship.
Disclaimer: This field was a little hard to narrow as there is a relatively wide array of dimensions and power specs. Generally, I tried to use the M3 as a benchmark in terms of size and performance, but not everything fits perfectly into that category. That said, the entrants below are what you get. Don't like it? Tough cookies. Unless you folks want to start paying me to do these, you're gonna get what you get. :)
Don't forget to tune in next week as we'll be featuring a special edition of Battle of the Base Wheels!
Let the games begin!
---
Group 1

---
AMG C63

---
Audi S4

---
BMW M3/M4

---
Jaguar XE-S

---
Group 2

---
Alfa Romeo Giulia Quadrifoglio

---
Cadillac ATS-V

---
Infiniti Q50 Red Sport 400

---
Lexus RC-F

---
Volvo S60 Polestar

---
Past editions of Battle of the Base Wheels can be found here.

Lede image: Save the V8s