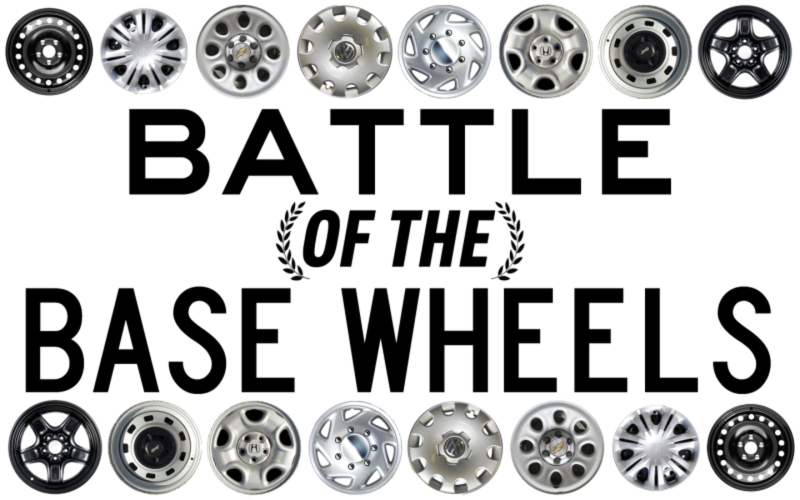 Welcome to a special edition of Battle of the Base Wheels, where you, the readers, decide which vehicle has the best base wheels. Last time, we took a look at small sport sedans. It was a runaway from the beginning as the Alfa Giulia conquered the AMG C63 in a landslide.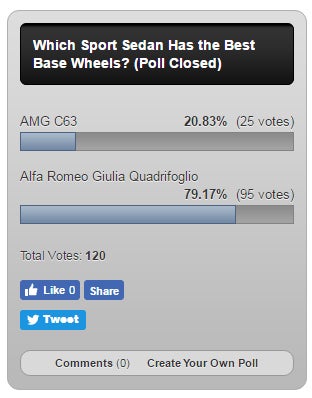 Now that we've done ten editions, it's time to do something different. Today, we'll be doing a tournament of champions where the first 10 champs square off against one another in a two-round affair.
Vote today for your favorite from each group and then tune in again tomorrow for the championship.
Programming note: After the tournament of champions, Battle of the Base Wheels is going to go to a more relaxed schedule. I'm entering a fairly busy time of the year and these take a good amount of time to research and prep so I just can't commit to a weekly schedule. I'll try to get one out every once in a while, but there may be stretches where I just can't get to it. Thanks.
Let the games begin!
---
Group 1

---
Half-Ton Edition Champ: Chevy Silverado/GMC Sierra

---
Midsize Pickup Edition Champ: GMC Canyon

---
Pony Car Edition Champ: Chevy Camaro

---
Midsize Sedan Edition Champ: Mazda6

---
Full-Size SUV Edition Champ: Ford Expedition

---
Group 2

---
Minivan Edition Champ: Toyota Sienna

---
Full-Size Sedan Edition Champ: Toyota Avalon

---
Under $50k Sports Car Edition Champ: Mazda MX-5 Miata

---
HD Pickup Edition Champ: Chevy Silverado/GMC Sierra

---
Small Sport Sedan-ish Edition Champ: Alfa Romeo Giulia Quadrifoglio

---
Past editions of Battle of the Base Wheels can be found here.

Lede image: Save the V8s