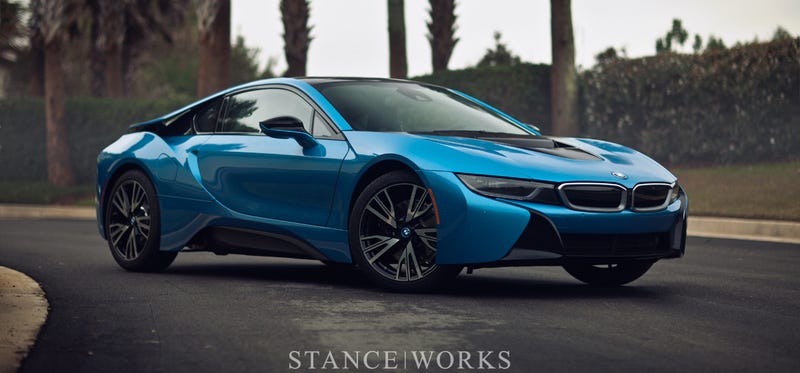 First one I've seen with US reflectors, no "Hybrid Testing Vehicle" stickers, and the extended leather black interior. Should be seeing more in the coming weeks. Supposedly the big press drive/test event for the i8 is tomorrow in Vegas.
http://www.stanceworks.com/2014/03/bmw-i8…
Hope you guys aren't sick of me posting about this yet.