I've only had the Fiesta for four days and 400 miles, most of which consisted of a silly grin etched on my face. I knew it would be a great drive from the press it's been getting, but there were still a few fun surprises.
And just for clarity. These are things that surprised me, not necessarily things that would surprise everyone.
Gas Mileage - I expected a direct-injected 1.6-liter four-cylinder to be decently frugal with gas, but not this good. Interstate cruising returns well over 40mpg and even with a few spirited detours down twisty country roads the car gave me an average of 36mpg over the first few hundred miles. Quite the improvement over a RRS V8 making 17mpg highway.
Liberal Application of Paint Protection Film - Nearly every surface directly impacted by road debris from the tires is covered with a clear protection film from the factory. Even along the rim of the wheel arch. Nice of them.
Hill Hold Assist - Not absolutely necessary but a nice surprise the first time I stopped on a hill.
Keyless entry and start are standard on the ST - Something that is still optional on Mercedes, BMW, etc despite being cheaper to implement (a button is cheaper than a key-based ignition assembly).
In addition to bluetooth audio, it has USB ports, a line-in, and a SDcard slot - Why can't this just be standard across all cars?
THE WHEELS ARE EASY TO CLEAN!!!!-
Cleaning BBS Basketweaves and Style-65 M5 rims makes you truly appreciate the simple pleasure of being able to reach in and clean a wheel from end to end with a mit. The relative thinness also means easy access to the entire inner surface.
The shifter is light, short, and smooth - One of the best feeling manuals I've ever driven.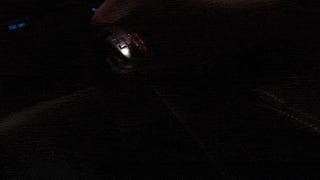 Tips
The Recaros are the only "necessary" option - Make sure that box is ticked and you're good.
You have to pull up on the collar of the stick to unlock reverse
It's a little early to tell definitively, but the Fiesta is shaping up to be one of the most fun cars I've ever owned. A ridiculous bargain with accessible performance at speeds that won't get you in trouble. I've bought cars three times it's price that weren't half as fun. Anyone that enjoys driving owes it to themselves to at least try one out.
But beware, you might not be able to shake the "I need this in my life" feeling. I couldn't.
Damn this thing is fun.